Liverpool owner John Henry is excited by the upgraded Anfield stadium plans that the club will share in the coming weeks.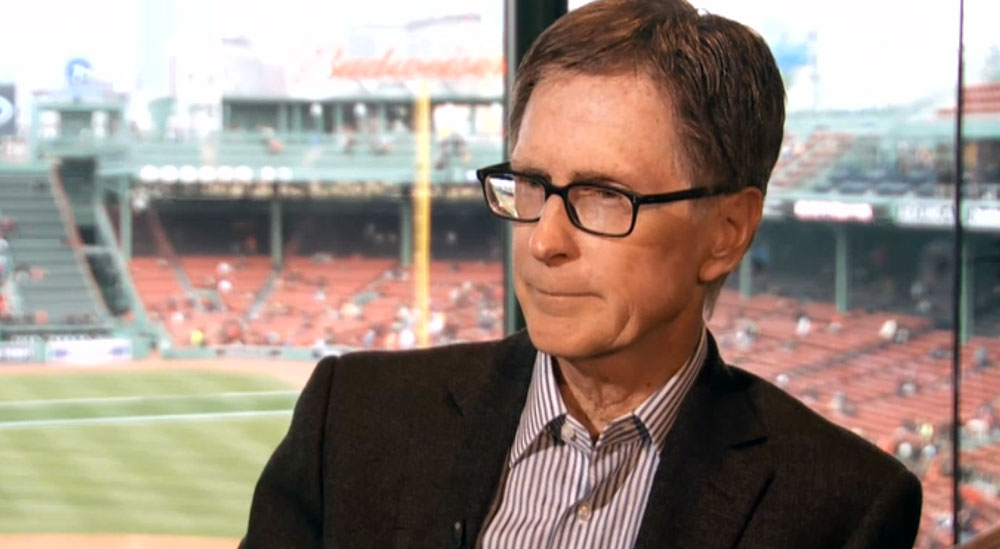 Speaking to the BBC, the head of Fenway Sports Group said:
'We're committed to getting Anfield to where it needs to be for the next 50 years.

'If you're moving from 45,000 seats to 60,000 seats you've got rebuild the first 45,000.  It will be incredibly  inexpensive.

'We'll be releasing some drawings here in the next few weeks and we're incredibly excited by what we've seen, the design that we have.

'It's challenging, just as this (Fenway) was challenging but it's also rewarding, and we'll get it done.
Kenny Dalglish brought home the League Cup just months into Fenway's ownership of Liverpool FC.  But the first three league finishes under the new American owners was poor, but as they approach the end of their fourth season the reds are at the top of the league with just four games to go.
'We really had our sights set on a top four finish but we're building. We're beginning to feel like we're part of something really really special.

'If we were fortunate enough to win this year then I'd say we were a little ahead of schedule.
Liverpool take on Norwich on Sunday lunchtime.