LFC Museum and Tour Information

An Anfield Online Guide
Looking for somewhere to stay in Liverpool?

LFC Tour Packages

You can order a fantastic gift experience for one or two people including the Stadium and Museum tours plus meals and even training with Liverpool's coaches by clicking here
How many times have you gone out to kick a ball about in the park and imagined you were about to walk out for Liverpool at Anfield? Probably more times than you'd care to remember, but of course you can always turn your dream into a reality. Liverpool FC are ready to sign you up and let you enjoy the Anfield experience from the inside, but for one day only.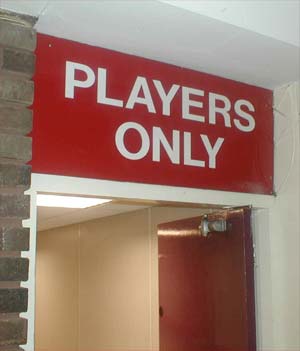 The Tour
Not only do you get to walk down the players' tunnel past the famous sign that boldly proclaims 'This is Anfield' but you'll also experience the dressing room where the Liverpool manager delivers his team talks. As you pass through the Anfield tunnel you can take your place in the dug out and plan your tactics…and finally you can survey the whole stadium from the famous Kop end.
Each tour includes:
Touch the world famous 'This is Anfield' sign
Visit the Anfield Press Room
View the home and away dressing rooms
Take a seat in the Manager's dug out
Listen to stories from behind the scenes as told by our Tour Team
Exclusive certificate of attendance
Opportunity for souvenir photos
Museum
The Anfield Museum is packed with things to do, see and listen to. A unique film 'This is Anfield' takes you through a day in the life of the club, showing you just how many people it takes to make the club tick.
The museum has all five European Cups (obviously four replicas and one REAL thing) displayed with match shirts, newspapers and memorabilia from the winning matches that capture the excitement of those record-breaking days.
Currently the musuem also features The Steven Gerrard Collection - memorabilia from the career of one of modern football's true greats
And you've ever thought you could do better than John Motson well this is your chance to have a go as a commentator. It's not as easy as it looks!
Think you've got the composure to be a penalty taker? Then step up and enter the penalty gallery. Who knows? You could be the next Jan Molby, or Steven Gerrard!
Please book in advance to avoid disappointment. A warm welcome awaits all visitors, especially those with special needs - however it might be advisable to give us advance notification of your visit to ensure that we can fully cater for your needs.
The Anfield Museum is open daily but closes 1 hour before a kick off. Tours are available everyday between 10am and 5pm except on match days.
Individual Prices:
Click here for the latest prices and information on how to book
Telephone the Booking office: 0151 260 6677