Fresh from our Champions League exit, the reds have been handed a trip to Turkey to face Besiktas in the Europa League final 32 stage.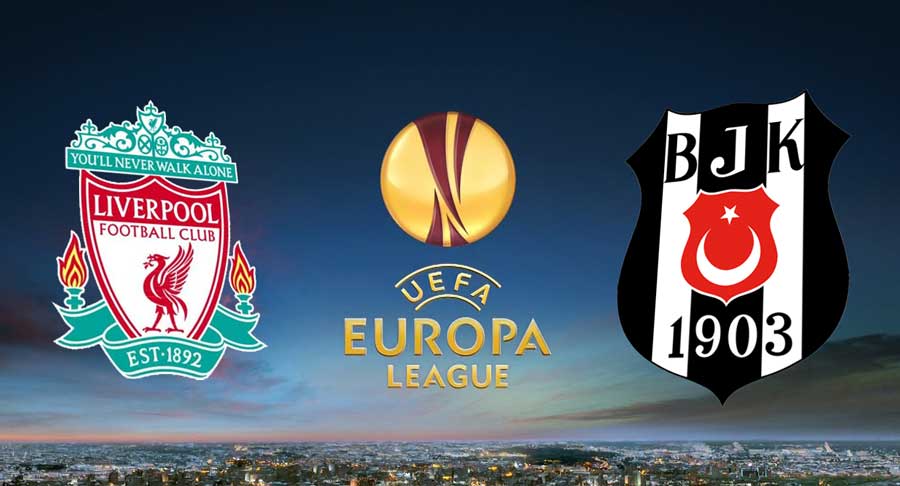 The reds were dumped out of Group B in the Champions League, and could only look on as Basel were handed a last 16 game against Porto in Europe's top competition.
64 sides meanwhile, including Liverpool, entered the draw for the Europa League knockouts.
Of the 8 teams entering from Champions League 3rd placed positions, the reds were in the bottom 4 based on results and thus were not seeded.  Meaning the second leg will be away.
Full draw is as follows:
Young Boys v Everton
Torino v Athletic Bilbao
Sevilla v Borussia Monchedgladbach
Wolsfburg v Sporting Lisbon
Ajax v Legia Warsaw
Aalborg v Club Brugge
Anderlecht v Dynamo Moscow
Dnipro v Olympiakos
Trabzonspor v Napoli
Guingamp v Dynamo Kiev
Villarreal v FC Salzburg
Roma v Feyernoord
PSV Eindhoven v Zenit St Petersburg
Liverpool v Besiktas
Tottenham v Fiorentina
Celtic v Internazionale
Besiktas' old stadium is now closed, with their new stadium in Istanbul due to be opened next year.  As a result the reds will travel to the Ataturk stadium in the second leg - the home of one of our clubs most famous victories in the 2005 Champions League final.
The two sides have met before, in the Champions League group stage in 2007.  Liverpool were beaten 2-1 at the Inonu Stadium before demolishing the Turkish side by a record 8-0 at Anfield just weeks later.  Steven Gerrard scored in both games, Yossi Benayoun scored a hat-trick in the 8-0 home win - the biggest victory in a Champions League game (excluding qualifying rounds).
Besiktas won their Europa League group, in which Spurs finished 2nd, with 3 wins and 3 draws, scoring 11 goals and conceding 5 on the way.  Their biggest victory came away from home when they beat the group's whipping boys Partizan Belgrade 4-0.  Former Newcastle and Chelsea striker Demba Ba currently plays his football for Besiktas.
The fixtures will be played towards the end of February 2015.