Liverpool slipped to 5th after a second straight Premier League defeat in the Christmas period.
The reds may have been top on Christmas Day but they will start the New Year just about clutching on to a potential Europa League place, as they watched local rivals move into the top four.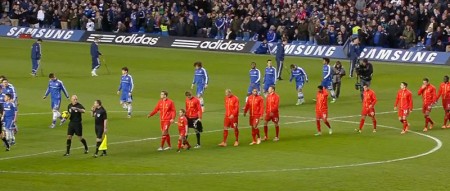 Liverpool's injury crisis and small squad was already exposed before the game - Brad Smith getting another call up to the bench and joined by 16 year old Jordan Rossiter.  By the end of the game the reds were licking more wounds, when Joe Allen and Mamadou Sakho both picked up knocks.
Despite this, Liverpool started brightly.  Samuel Eto'o should have been sent off for his 2nd minute challenge on Jordan Henderson but Howard Webb failed to punish the Chelsea forward.  From the free kick, Coutinho's ball was sent into the danger area.  Suarez got a touch and Martin Skrtel tapped in from 2 yards.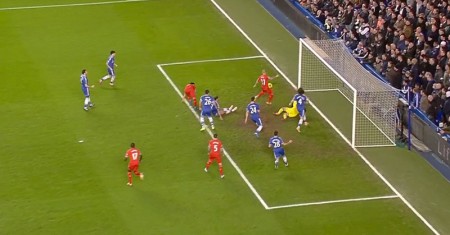 In the 17th minute Chelsea's midfield sliced through the reds like a hot knife through butter, and Eden Hazard scored a sublime goal to restore parity at the Bridge.
Oscar created Chelsea's second goal - a tame effort from Eto'o failed to be dealt with correctly by the Liverpool goalkeeper and for a second time in the week, ultimately the winner was conceded by some soft goalkeeping.
Liverpool regained some midfield involvement in the second half, but they were restricted in chances to a Mamadou Sakho header which hit the crossbar.
Suarez was felled in the box late on by red card dodging Samuel Eto'o.  Mourinho spun the media with the old 'Suarez diving' garbage after the game - but it was a clear obstruction.
Liverpool have had a difficult Christmas period.  The last thing any team needs is two away fixtures, and the reds have had to play both teams who look well capable of winning the league.
An easier (on paper) January beckons for Liverpool.  It is vital that we get some good results in the month ahead to keep ourselves within the pace of the top four.  Liverpool are 6 points off the top, but only 3 points off 8th.  Food for thought.