West Ham United grabbed their first Anfield win in 52 years after an embarrassing display by Brendan Rodgers Liverpool.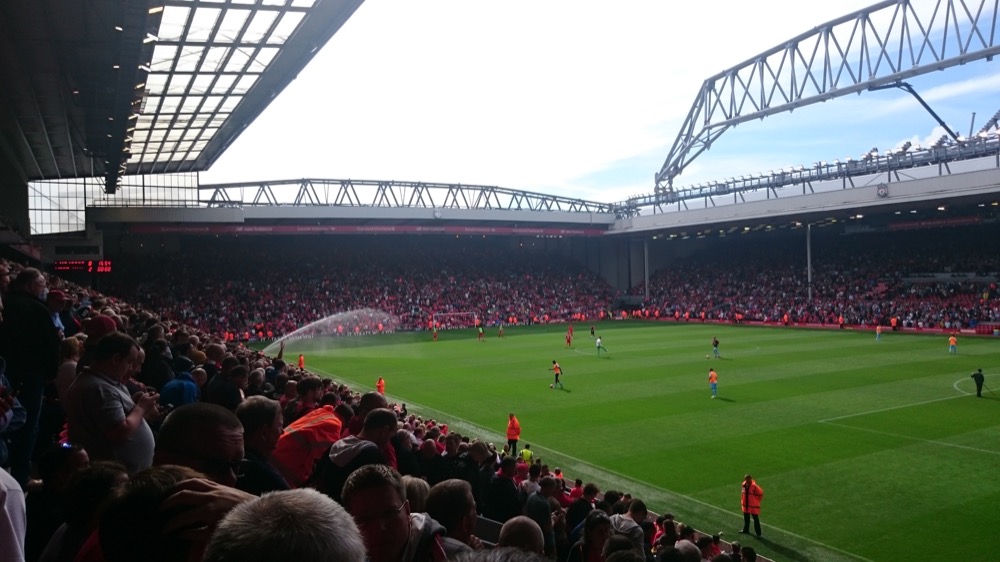 Liverpool were unchanged from the side that were sent to Arsenal to grab a point - perhaps an early sign of what was to come.
With just one striker up front, reliant on crosses from an absent wing, and with Lucas Leiva at times operating as a third centre-back this was a negative Liverpool line up and within 3 minutes the reds were a goal behind.
Lanzini making the most of weak headed clearance to fire in and give West Ham the early lead.
In the 9th minute Firmino unleased a shot from distance that bounced back off the woodwork.  That was as good as it got for Liverpool in the entire game - save for a tame shot in the second half that was easily saved - and the only time the West Ham keeper was required.
In the 29th minute Dejan Lovren's inability to clear a simple ball led to West Ham's second goal.  Dwelling on the ball eventually Lanzini took it off him and from the resultant cross across the box Mark Noble fired in.  It looked like game over.
West Ham were closing down the reds static midfield and without any crosses towards Benteke they had nullified Liverpool's only plan - plan A.  There was no plan B.
For most of the game Benteke cut a lone figure.  He did have a header in the final moments of the game (which was wide) but that was it for the £32.5M striker.
Just before half time Coutinho was handed a yellow card for failing to move the ten yards back.   Seven minutes into the second half he received a second yellow for a mistimed tackle.  The resultant red card means he will miss the game at Old Trafford.
West Ham also saw a man see red - this time a straight one.  Goalscorer Mark Noble harshly sent off for a challenge on Danny Ings.
Half time had saw changes - Emre Can made way for Alberto Moreno as Liverpool changed to a back three.  It didn't help much.
Firmino was replaced on the hour by Ings and Ibe got a late run-out replacing Joe Gomez who had a poor game.
West Ham's sending off didn't provide the incentive to Liverpool it should have - and West Ham actually improved further when they went down to ten men.
With time ticking away Diafro Sakho made it 3-0 - comfortably beating Mignolet at the bottom left hand corner - Mignolet without even an attempt to dive.
Liverpool are fortunate to have seven points based on their performances so far.  In the eight halves of football played - perhaps only the first half at Arsenal was worthy of note.
West Ham fans celebrated - perhaps their only disappointment was that they hadn't quite sold their full allocation for the game.  How long before their next win?
The international break arrives before Liverpool travel to Man United.