Liverpool walked away from relegation fodder Derby County with three points, but only thanks to a Gerrard injury time winner.
Xabi Alonso insisted today that the reds must learn the lessons from the game.
Liverpool have at times this season displayed a ruthless streak unseen in previous years, and the focus must be on ensuring that week in and week out the reds perform at that level – and not as they did against Derby.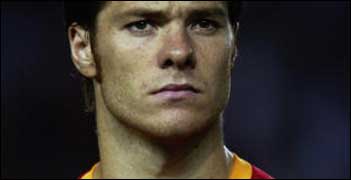 Speaking to the official site, Alonso said:
"We probably should have scored and killed the game and then in the second half we struggled a bit."
"We have to think and try not to be in that position again because we had chances to win the game before the goal.
"We have to learn and not repeat what happened at Derby again."
Xabi also discussed his return from injury which has prevented him taking part in a large chunk of the reds season so far:
"Of course when you are on the sidelines and injured, watching it from the boxes, it is frustrating, but I am back now and looking forward to the next few games."
"I'm getting that match fitness that you need. I felt okay against Derby. But it's up to the manager whether I will play against Manchester City."