Later today Liverpool Football Club will unveil their finalised plans for a New Anfield stadium to Liverpool City Council.
Significant improvements in the stadium design, particularly in terms of future capacity, weere a key factor in the Liverpool takeover early this year. Both American Chairmen believed the club was not being ambitious enough in building a stadium with a maximum capacity of 60,000 and although tomorrow's design's are only believed to be for a 61,000 seater – the structure will be such that extension work can create a possible 70-76,000 seater Anfield. The club are aiming to re-submit plans during construction such that the new stadium will open with a capacity of around 66,000.
As we all wait with baited breath let's have a look at some of the previous designs , and mock ups from the past few years to whet our appetite…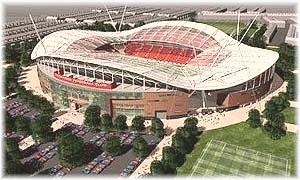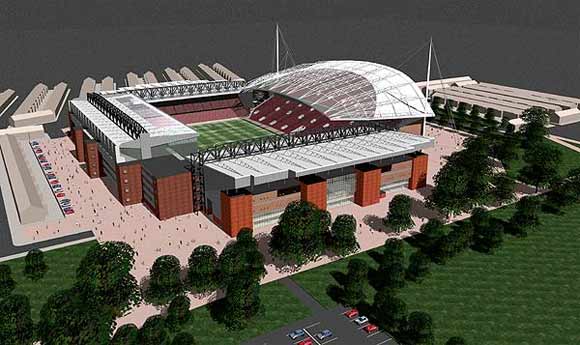 The one below is the most recently linked with us as recent as April 2007 before new plans were drawn up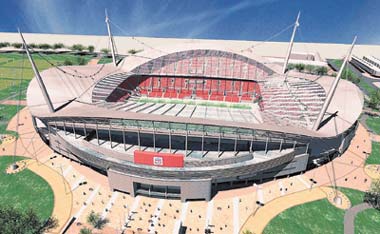 And these are the most recent pictures, showing Anfield re-aligned with the Kop facing in the same direction as it is now and with a futuristic look.
However, my personal favourite is the design below which was posted on our forums by a 3D graphic designer interested in architecture. I'm loving that massive Kop…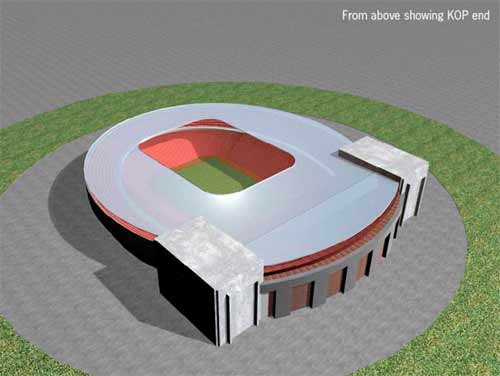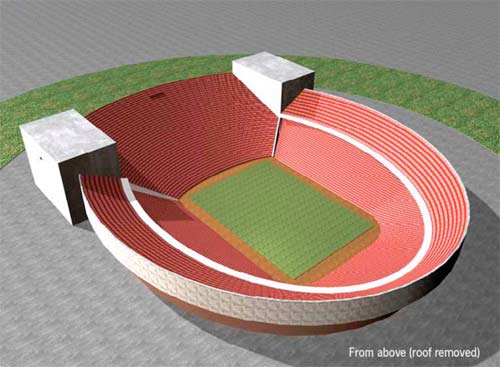 Now that the club have submitted the final designs we can expect to receive some official announcements and press releases during the next week or so as the plans hopefully get the nod.
More discussion on the new stadium is in the forum