Firstly, congratulations to Joanne from Preston (we've withheld her surname for now to avoid spoiling any potential Christmas surprise!) who was the lucky winner in last month's signed John Aldridge shirt competition.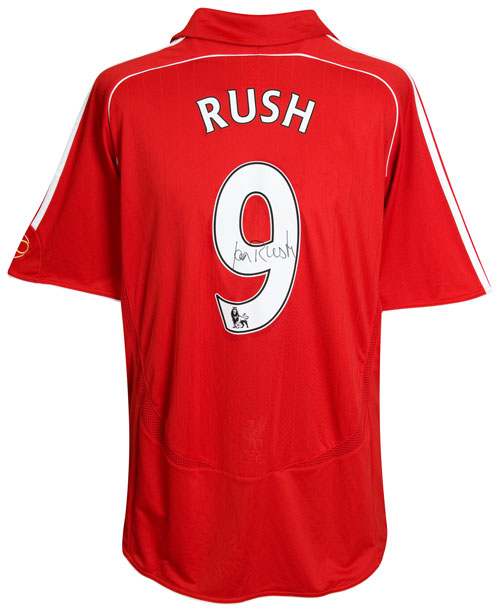 If you didn't win then you have the perfect opportunity to do so now as we only had a limited number of entries for the last competition.
We have teamed up again with Kitbag to offer one lucky Liverpool fan an exclusive Liverpool FC signed shirt by the all time Liverpool legend, Ian Rush.
All you have to do to be in with a chance of winning the shirt is to make a purchase from our Kitbag store by December 16th and one lucky Liverpool fan will be selected to win the shirt, which we will dispatch in time for Christmas.
Not only is there an enormous selection of LFC items and gifts – but they are currently running a promotion of 30% off the Liverpool away shirts and if you spend over £100 you will receive a free £30 Nike bag.
This competition closes at midnight on the 16th December 2008 and this competition is exclusive to Anfield Online.
Enter the competition by clicking here and ordering any LFC item.
(International shipping is available in time for Christmas)