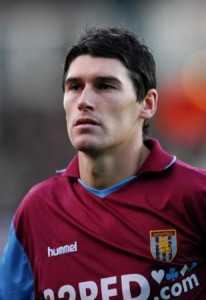 The Gareth Barry transfer saga rumbles on.
Martin O'Neill had initially reacted with some anger about reports suggesting Liverpool are tabling a potential £10 million move for the England player.
Yesterday Benitez suggested he was surprised, and that he and O'Neill had discussed the 'idea' 3 weeks ago.
Today fiery O'Neill said on the Aston Villa website:
"What idea did I have? I've got absolutely no idea! I have no idea what he's talking about. It's absolutely crazy.
"It suggests this is a conversation that I wanted to keep going, to keep on the boiling pot. Absolutely not. It's a complete nonsense.
"This is not something I initiated and I certainly was not on the phone to him to ask him about his players either, which I think is something he's trying to refer to.
"That is not true. He mentioned players himself but I might not be interested in any of his players."
I'm absolutely astonished at this story, 'Rafa Exposes O'Neill'.
"I've never denied speaking to Rafa Benitez so how can you be exposed for something you haven't denied?
"I think Rafa is being very clever here. He gives the impression that there's been constant dialogue. That's simply and utterly untrue.
"He made a phone call to me – I did not initiate the phone call. He asked about Gareth Barry and I said: 'Well he's got a testimonial and two years left to run and he's our best player.' So what would the reaction be?
"I said that I would speak to our owner – obviously because he has a big, big say in the proceedings – and I assumed he would have the same answer as myself – that Gareth wasn't for sale.
"So I'm astonished to read this. The next conversation I had with Rafa Benitez was last Friday morning when Liverpool had put in a faxed offer to us which we received on Thursday afternoon."
While Barry would be a useful addition to Liverpool's squad thanks to his versatility, many Liverpool fans are worried about the escalating price seemingly mentioned in the press with each passing day.
£10 million might be just about passable.  But that plus some of our bigger name players would be a complete joke.