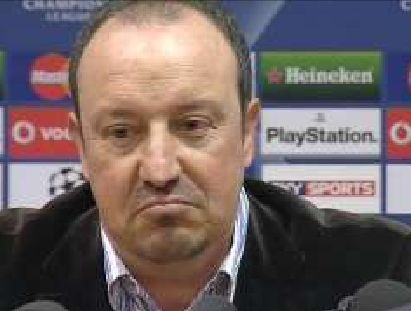 Following on from last night's revelations it has now been confirmed that Liverpool FC and Rafa Benitez have parted company.
It appears Liverpool have not set a timescale on the appointment of a new manager.
The reds Chairman Martin Broughton only brought in to Anfield in the last couple of months said:
"Rafa will forever be part of Liverpool folklore after bringing home the Champions League following the epic final in Istanbul but after a disappointing season both parties felt a fresh start would be best for all concerned."
Rafa Benitez himself said:
"It is very sad for me to announce that I will no longer be manager of Liverpool FC. I would like to thank all of the staff and players for their efforts.

"I'll always keep in my heart the good times I've had here, the strong and loyal support of the fans in the tough times and the love from Liverpool. I have no words to thank you enough for all these years and I am very proud to say that I was your manager.

"Thank you so much once more and always remember: You'll never walk alone."
Rafa was in charge for 6 seasons, having been appointed in the summer of 2004.  He managed the reds in 350 games, winning 194, 77 drawn and 79 defeats.  In terms of results he has the second best managerial performance in the clubs history, second only to Kenny Dalglish.
Whilst at Liverpool he won the European Cup, UEFA Super Cup, FA Cup and a Charity Shield. Liverpool also took part in another European Cup Final, a League Cup Final and the World Club Cup final.  The season before last was Liverpool's best ever Premier League performance.  However this last season has been a disappointment.
We would like to wish Rafael Benitez the very best for his future.  His dedication despite the on-going chaos behind the club and the constant media slurs over the past 3 years have been appreciated by the supporters.  We acknowledge the fact that the current European Champions are one of teams chasing his signature.
The search for the next clubs manager begins.