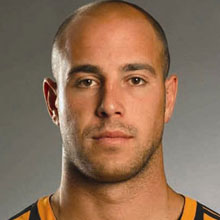 One of Liverpool's senior guard has spoken to the Mirror concerning Liverpool's fight ahead in the courts and boardroom.
"It's still too soon to talk about the takeover because there is still some chaos down there.

"I'm worried. I'm worried because of the situation of the club. But I am also optimistic and I think we're going to bounce back and be our best in a few months. At least that's what I hope.

"The only thing we can do is play football and the things that are going on around the club, the ownership situation and all that, is out of our hands."

"It would be a tough setback (if the reds are docked 9 points) and a very difficult situation, but I'm optimistic that everything will be sorted out before that.

"All that we can do now is hope and pray for a good finish and a very good ending.

"We could do nothing apart from winning games and that hasn't been the case unfortunately.

"I still believe that even with nine less points we will be able to stay in the Premier League, but of course no other target would be possible for us because with nine points less it's going to be a tough, tough year.

"I don't even want to think about that because we won't be that bad and it won't be like this."
A large contingent of the reds players are currently on international duty.
Liverpool are expected to find out the court date later today.