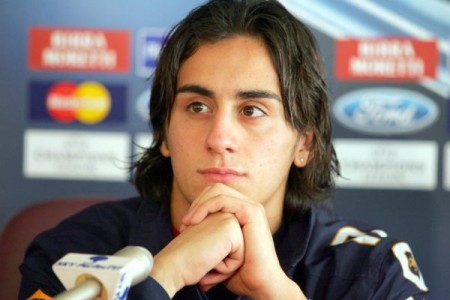 Alberto Aquilani is set for another season long loan move back to Italy after being deemed surplus to requirements.
Liverpool now seem likely to stick with Raul Meireles for another season, effectively meaning that Aquilani may struggle to get involved despite a promising pre-season from the Italian.
Franco Zavaglia, the talkative agent of the midfielder said:
"The involved parties are working on this case, and between Wednesday and Thursday, everything will be decided,"
The deal is believed to involve a potential buy out clause of £8M for the Italian side which will remain in place until the end of June 2012.  The reds are speculated to be ready to pay 25% of the players wages – or around £700,000.
Milan's President (and Italy's Prime Minister)  Silvio Berlusconi added yesterday:
"We are negotiating for Aquilani. I like him a lot, he's an interesting player.

"I've spoken about this with Galliani and Allegri. We will see."