One month and one day after the 1-1 draw against Manchester United at Anfield, the FA have decided to charge Luis Suarez over alleged abuse directed at Patrice Evra.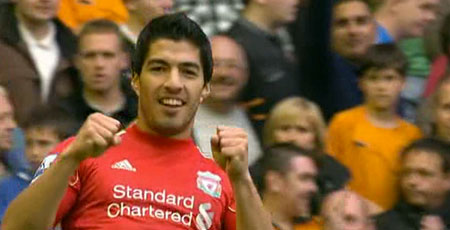 It is unclear what evidence the FA have over the matter.  Their statement read:
"The FA has charged Liverpool's Luis Suarez following an incident that occurred during the Liverpool versus Manchester United fixture at Anfield on 15 October 2011.
"It is alleged that Suarez used abusive and/or insulting words and/or behaviour towards Manchester United's Patrice Evra contrary to FA rules.
"It is further alleged that this included a reference to the ethnic origin and/or colour and/or race of Patrice Evra. The FA will issue no further comment at this time."
It is alleged that Suarez used a Spanish term, that in his native language is not used in a racist manner, and is used by some of Evra's fellow team-mates.  The FA's statement over 'alleged' abusive or insulting words is most intriguing.
Does this suggest that a player referring to a players weight, looks or more can now be deemed offensive? Are we set to see a rise in the number of players complaining about having 'insulting words' thrown their way by other players?
Either way – Liverpool have stood steadfast behind the player who will request a personal hearing and has categorically denied any racial abuse of the United defender.
This is the third time Evra has been involved in a race-related incident during his time in England, the previous two times were unfounded, although Evra was not the initial accuser in either case.
There is no date yet on the hearing.