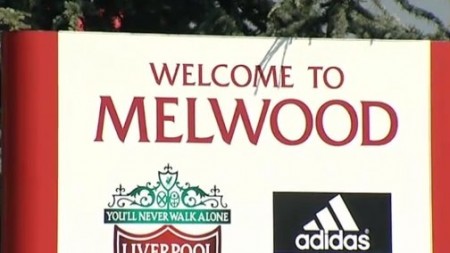 Damien Comolli, the new owners and Kenny Dalglish have radically rebalanced the football squad in a manner many did not believe possible in a single transfer window.
Highly paid and under performing players have been dispatched, whilst a younger and hungrier looking Liverpool side has been assembled.
Our net summer spending of just over £30M has been matched by, what some have suggested, has been a £30M reduction in the annual wage budget.  Taking Liverpool away from the dark days of the Hicks and Gillett debt-laden machinery, in to arguably one of European football's leanest and most efficient operations.
The reds now look like a club on a sound financial footing, with the playing staff and coaching staff ready to move the club forward, and more importantly with the funds ready to make further moves as and when required.
LFC Arrivals Summer 2011
Jordan Henderson (Sunderland) £16,000,000
Charlie Adam (Blackpool) £6,500,000
Alexander Doni (AS Roma) £FREE
Stewart Downing (Aston Villa) £18,000,000
Jose Enrique (Newcastle Utd) £5,500,000
Sebastian Coates (Nacional) £7,000,000
Craig Bellamy (Man City) Free
Total = £53M
LFC Departures Summer 2011
Paul Konchesky (Leicester City) £1,500,000
Sotirios Kyrgiakos (Wolfsburg) Free
Milan Jovanovic (Anderlecht) Free
Christian Poulsen (Evian) Undisclosed
David Ngog (Bolton) £4M
Raul Meireles (Chelsea) £13M
Nabil El Zhar – Released
Emiliano Insua (Sporting Lisbon) Free
Philipp Degen – Released
Joe Cole (Lille) On Loan
Alberto Aquilani (AC Milan) On Loan
Gerardo Bruna (Blackpool) Undisclosed
Chris Mavinga (Rennes) £1,000,000
Thomas Ince (Blackpool) Undisclosed
Daniel Ayala (Norwich) £800,000
Total = £20.3M
To analyse the changes undergone at Liverpool, it is hard to fathom that the club now pays far less out in wages especially when you note a comparison between two teams.
This team is the reds 18 man squad for our first game in September last year.
Reina, Konchesky, Skrtel, Carragher, Johnson, Rodriguez, Lucas, Gerrard, Poulsen, Jovanovic, Torres
Bench: Jones, Agger, Kyrgiakos, Meireles, Pacheco, Babel, Ngog
This season the reds should be able to field a stronger first team and substantially stronger bench.
Reina, Enrique, Agger, Carragher, Johnson, Downing, Gerrard, Lucas, Henderson, Carroll, Suarez
Bench: Doni, Bellamy, Adam, Coates, Kuyt, Skrtel, Kelly
Liverpool FC are no doubt targeting a return to the Champions League as soon as possible.  But this summer they have not only given themselves a real chance to do that, but they have also ensured that should the reds miss out to the other big spending clubs, the club will be financially sound enough to prevent wholesale departures and once again re-invest for the future.
If, as we all hope, we do qualify for the CL this season – then again – the reds are perfectly placed to go out and have many more successful transfer windows.