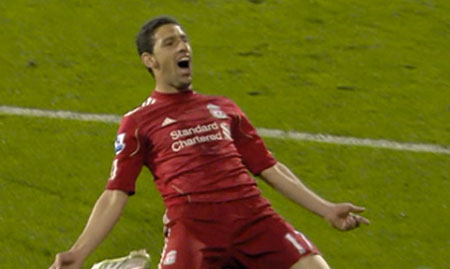 Despite the arrival of three midfielders, including Stewart Downing who made his debut on the wing last week, Liverpool's Argentine winger Maxi Rodriguez insists that he welcomes the new arrivals and will compete for his place at Anfield.
The mercurial midfielder experienced a dip in form in early Spring last year before Dalglish gave him another chance and was rewarded with two hat-tricks amongst Rodriguez' purple patch at the end of the season.
"Healthy competition is always good.

"Competition for places is always a positive thing for the club. I think it's great the signings are of such high quality, with a great skill levels and technique.

"It means the manager has to decide what he thinks is his best 11. That's something he will decide and we'll all be hoping we're in it.

"I don't think you can stress enough the importance of the first few weeks of the season. If you can see yourself near the top of the table, it's great and the confidence that gives you helps you grow as a team.
Maxi will be hoping to be involved when the reds travel to Arsenal on Saturday lunchtime.