According to several reports today, Liverpool are set to progress along the route of building a new 60,000 seater stadium in Stanley Park, based on the original plans from 2003.
The plans were drawn up by architects AFL based in Manchester who have been behind several major stadium designs in recent years.
When Tom Hicks and George Gillett arrived they asked for new designs, an updated version from AFL seating potentially 75,000 and another from Dallas based architects HKS – which was a futuristic space ship looking stadium.
The new owners have continued to struggle to find ways of redeveloping the current ground, and by sticking to the original plans they believe they can begin work much sooner.
The original plans will undergo some modifications in an updated design.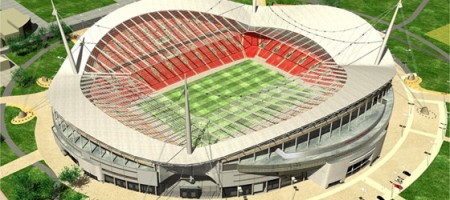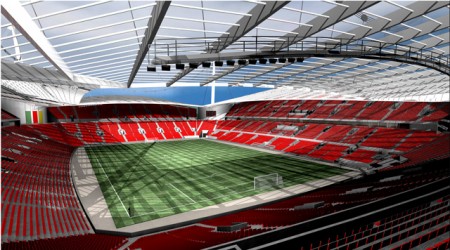 The architects have updated their website to declare the project 'In progress'.  The stadium is expected to cost in the region of £300M, although the club hope to secure half of this from a 10 year stadium naming rights deal.