After a pulsating 3-2 victory over Norwich, Liverpool boss Brendan Rodgers acknowledged the role of the midweek Hillsborough service in the team's win.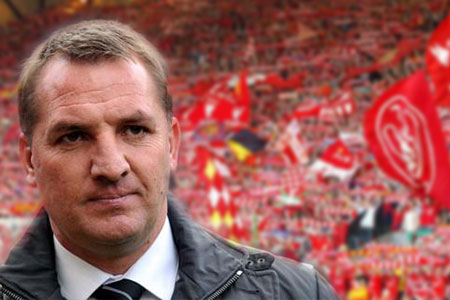 He picked up on an aspect of Margaret Aspinall's speech, chairman of the Families Support Group, to highlight to the players.
"She talked about stress - it can prove difficult but can also offer you great determination to fight.

"Those were words we gave the players before the game. We stuck them on the wall.

"It is a club that is as one at the moment - and we are all fighting to achieve the ultimate goal."
Liverpool raced into an early 2 goal lead before Norwich twice clawed themselves to within a goal of an equaliser, but Liverpool's resilience was not lost on the Liverpool boss.
"You have seen all the characteristics of our team - wonderful invention, creativity, arrogance on the ball, goalscoring as well as young and senior players playing in a structure that allows them to express themselves.

"In addition, we have had to show the courage to dig in and fight away from home against a team that is fighting for its life to stay in the division."
Rodgers also reserved special praise for Raheem Sterling who bagged two of the goals.
"He is arguably the best young player in European football at the moment.

"I've been really pleased with his maturity. He puts an awful lot of time into his work. We've tried to play him in different positions to improve his football intelligence.

"He is a really humble kid and it has been great to see."
Liverpool's victory ensured qualification for the group stages of the Champions League and the Liverpool manager said:
"I want to say a massive congratulations to the players because our objective at the beginning of the season was to qualify for the Champions League.
"That was always going to be an incredibly tough task because of the competition there is at this level but we know after this victory that we can't finish any lower than third, so that puts us into the group stages.
"It's great for the supporters and we now go into the last three games looking to perform well and continue with the wins. To get 11 wins at this stage of the season is incredible."
"Now we've completed that task we look to continue the fight and to Chelsea which will be an incredible atmosphere at Anfield."