Jurgen Klopp expressed his surprise at seeing a large number of Liverpool fans leaving Anfield after the 82nd minute goal from Scott Dann.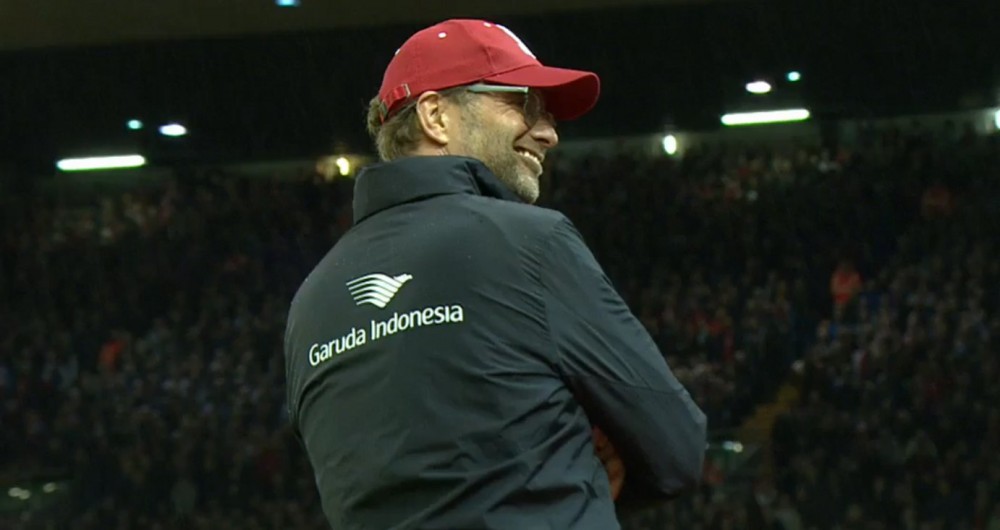 Utilising Liverpool's famous motto of 'You'll Never Walk Alone', sung with gusto by fans of his former club Borussia Dortmund, the new boss said:
"After the goal on 82 minutes, with 12 minutes to go, I saw many people leaving the stadium. I felt pretty alone at this moment. We decide when it is over."
Liverpool famously scored 3 times in 6 minutes in Istanbul, but the loudest sound at Anfield for the final 10 minutes of the Palace game was the sound of plastic chairs snapping back into place.
"Between 82 and 94 [minutes] you can make eight goals if you like.

"Big decisions are made in moments when you are tired. Tonight it feels so bad because it was absolutely not necessary."
Journalists pressed Klopp further on the matter but he responded:
"I am not disappointed about this.

"They have reasons [for leaving] and maybe it is easier to go out, I don't know. Don't make a big thing about this but we are responsible that nobody can leave the stadium before the final whistle because anything can happen.

"We have to show this and we didn't. Everything is OK but we can do better."
It was Klopp's first defeat in a hectic 22 day period in charge that has seen Liverpool play 7 times, collecting 3 victories and 3 draws along the way.
https://www.youtube.com/watch?v=WWSJFHwrVJM