Serbian midfielder Marko Grujic becomes the first Liverpool signing for Jürgen Klopp.
The 19 year old Red Star Belgrade midfielder finally joins the club on a long term deal for a transfer fee of around £5M.  He will remain with the Serbian side for the remainder of the season before joining up with Liverpool later this year.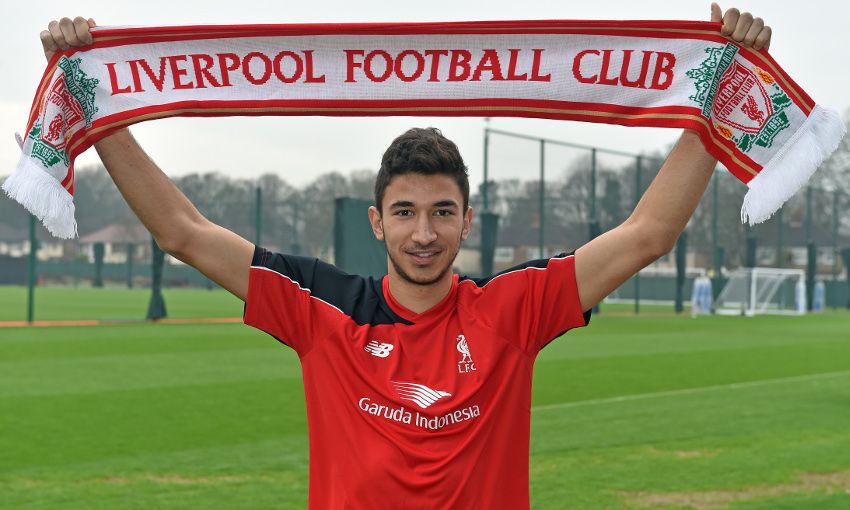 The reds outbid Anderlecht and Stuttgart to land the promising youngster.
Grujic was part of the Serbian Under 20 side that won the youth World Cup last summer.
Speaking to the official LFC website he said:
"I'm very excited and so proud to be here and a member of Liverpool Football Club. I can't wait to get started, play at Anfield and train at Melwood.

"I was thinking about my progress in my next period and decided it was good for me to come here and try to be the best I can.

"I want to play in front of one of the loudest set of fans in Europe at Anfield.

"I also like the atmospheres at other stadiums, the crowds are very good. I like to play under pressure and that's why I've come here – because it brings out the best in me."
Klopp also highlighted that he was shown videos of the player from Liverpool's scouts but cautioned that there is still a lot of development for the player to make.
"We're very pleased because Marko is a big talent and we've seen him a lot of times.

"When I came here, our scouts showed me some footage of a very skilled player from Red Star Belgrade. We watched it, we spoke to him, we met each other – he's a good boy, a young boy but plays an important role at the moment at Red Star, who are the best team in Serbia.

"To describe him, I would say he's a tall boy, but quick and good at technical things. He can play passes and can dribble. But he is young, so he has to develop. He will do this, so everything is okay."