Jurgen Klopp, speaking after last night's win over Wigan, hinted that many of the reds youngsters must keep their feet on the ground and be allowed to develop their game naturally.
16 year old Ben Woodburn is amongst the players who have looked comfortable alongside more senior players in recent weeks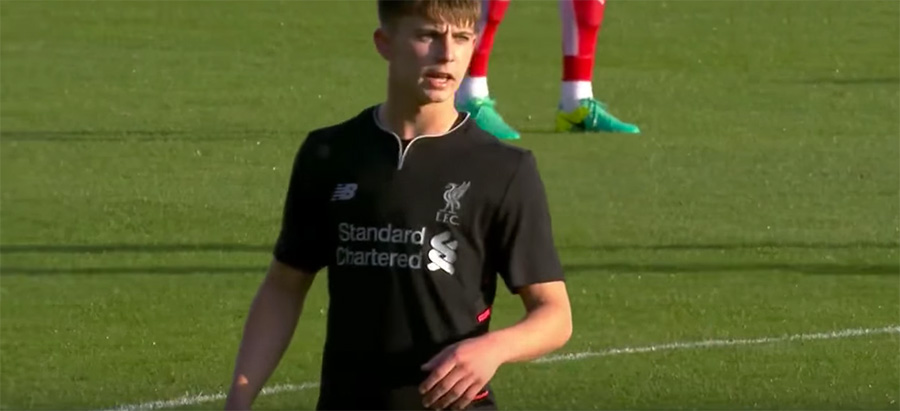 And with the reds about to jet off to the United States it is down to Jurgen about who will be travelling with the players.
Klopp said that he will only take a couple of the reds academy players with him with the younger members unlikely to travel.
I think we'll take two of them, but no final decision. It's not about taking them. I think in the last few years in England it's always a lot of youngsters in pre-season and everyone is excited about how good they are, then you never hear something about them. I don't want to do it like this – 100 per cent not.

You can write about them when they are 18, 19 and don't bring them into the situation of going to school and not going to school, meeting the friends.

I couldn't have explained at this age what happens to me in this moment so cool down, everything is good. We are something like their family and we will really keep an eye on them. But it's not important who will join us in America.

We are not going there on holiday and it's not the most important training for them in their lives so they have their own team at home and we will see what will happen.

If we have the situation and if they learn, if they listen and stay concentrated and disciplined then they have a bright future, that's for sure. But between now and the bright future, there's a lot of work.
Klopp suggested the underwhelming first half was mostly down to tiredness.
It was the first game for Phil, you could see Sadio and Roberto were a little bit tired, so they had to fight from the first minute. It was OK, not more. The second half was more than OK because the young boys obviously didn't think too much about tired legs and the intensity of training.
The week ahead will see the return of the players who were involved in the European Championships.