Jurgen Klopp reflected on today's 0-0 draw against Plymouth Argyle by complementing the League Two side on their shut-out.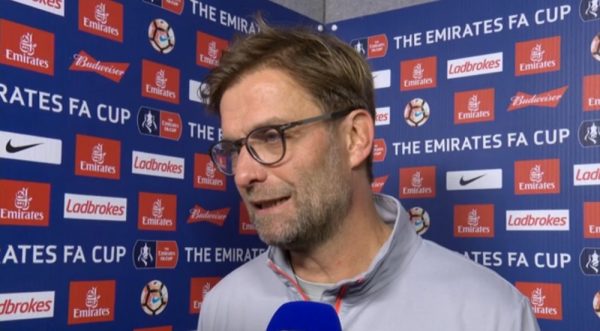 The reds youngest ever starting line up had plenty of the ball, and plenty of shots, but could not get enough of them on target as Plymouth mounted an impressive defensive display to crowd out chances and deny the reds space.
Speaking after the game to TV, the Liverpool boss said:
It is not the result we wanted obviously but it is not frustrating because that is football.

Today's side is not a fine-tuned side and they lost patience too early.

We played very well in the first half, we played good football but we tried to force it at times and didn't play the right ball.

Now we go to Plymouth, the first time in my life so....all good.

You need to stay cool and patient in situations like this, but it is the biggest challenge in football, to break teams down.

I don't know how big Plymouth is but they were all in their 18 yard box. The smaller the space they allow the more difficult it is.

As a manager you make a decision, you guys can criticise but I thought about it before the game and it is all good.
The reds will likely travel for the replay on the 18th January, three days after the clash away at Man United in a busy looking January.