Former Chief Superintendent at South Yorkshire Police David Duckenfield and Sir Norman Bettison, a former officer at the force are amongst six men to be charged in connection with the Hillsborough disaster 28 years ago.
The Crown Prosecution Service has been studying the outcomes of two investigations, Operation Resolve and an Independent Police Complaints investigation, which were set up after results of the inquests last April.
At those inquests a jury concluded that the 96 fans were 'unlawfully killed' and that fellow supporters were finally absolved of any blame after an almost three decades long smear.
Two further former police officers will be charged with perverting the courts of justice, alongside a solicitor who acted for South Yorkshire Police.
The Sheffield Wednesday secretary at the time will also be charged relating to safety issues at the ground.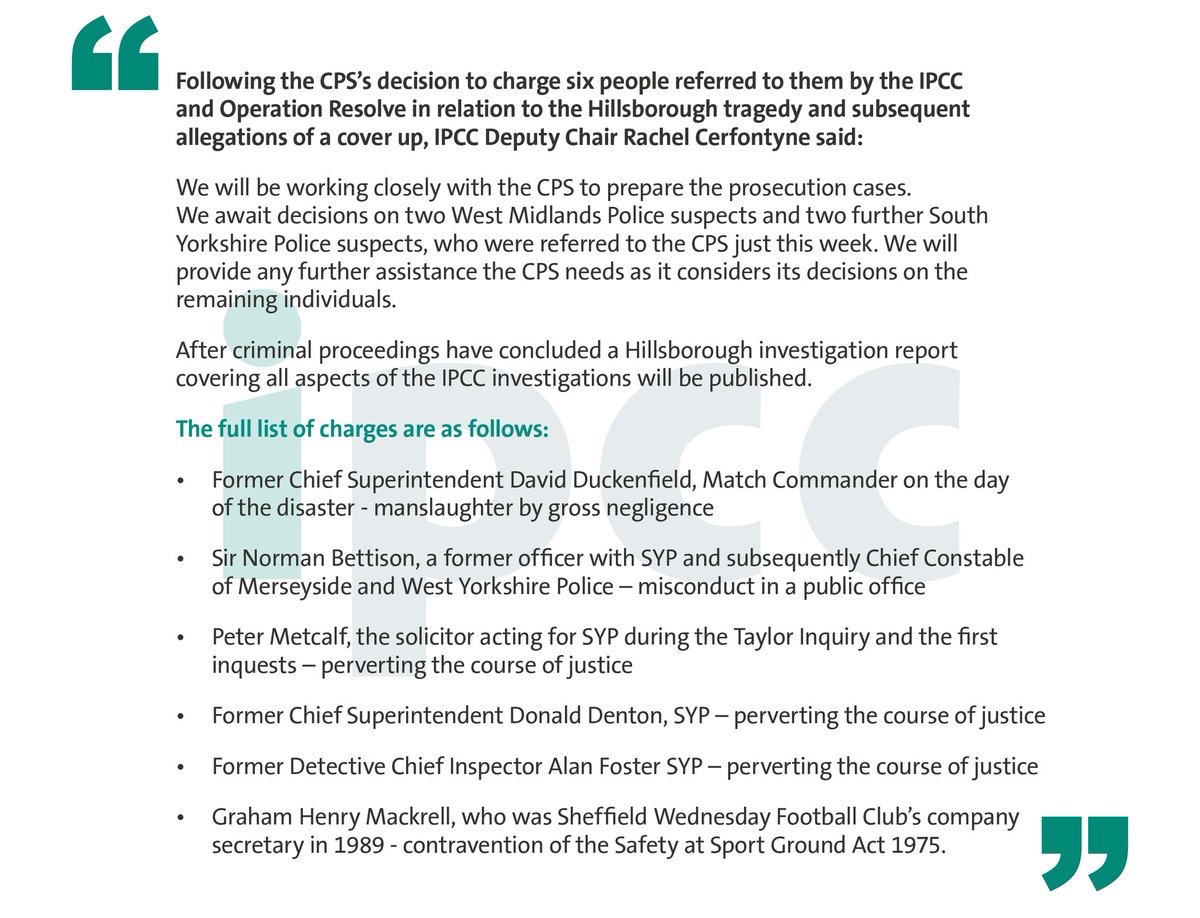 Due to limitations of the law back in 1989, the manslaughter charge will apply to 95 of the 96 victims.  Tony Bland died almost 4 years later when after a court ruling his life support machine was switched off - he had never recovered from the injuries he sustained that day.
The Crown Prosecution Service (CPS) must apply to the High Court to lift an order imposed after he was prosecuted privately in 1999, which must be removed before he can be charged.
The CPS also announced that nobody from the ambulance service will face charges and no organisation will face any corporate changes.  A new corporate manslaughter act was introduced by the then Labour government in 2008.
Five of the defendants will appear at Warrington Magistrates' Court on 9 August.