Liverpool FC, on Sunday evening, came out all guns blazing after a shocking performance from the officials in Saturday's 2-1 defeat away at Spurs.
The reds are incensed at a number of incidents and have questioned the sporting integrity of the game.  Curtis Jones was sent off after VAR intervention - the referee was sent the monitor where a freeze frame was shown to him for a number of seconds before the incident was shown from only a couple of the available angles suggesting strong bias from Darren England and his VAR assistant Dan Cook.
After the harsh red card was then awarded, 10 man Liverpool still managed to take the lead through Luis Diaz - a perfectly legal goal which was initially adjudged offside by the assistant referee.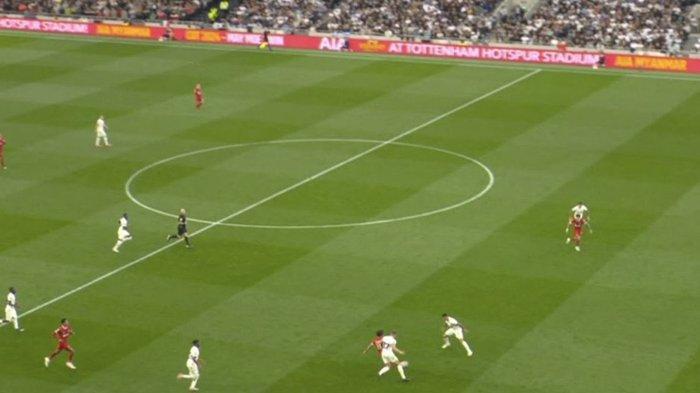 VAR however failed to overturn this decision and seconds later, Spurs took the lead themselves.  The 10 men of Liverpool hauled themselves back into the game with an equaliser before Diogo Jota was sent off for two yellow cards - the first of which didn't even appear to be a foul.
In the 97th minute, the 9 men of Liverpool were eventually beaten as a result of Joel Matip own goal and the referee blew the whistle for full time.
Jurgen Klopp had been guarded in his response immediately after the game, but mere one week suspensions for the refereeing team does not seem to be enough for Liverpool.
The club are also keen to hear about the referee's trip to the United Arab Emirates to referee a league game there towards the end of last week.
The club statement included:
It is clear that the correct application of the laws of the game did not occur, resulting in sporting integrity being undermined.
We fully accept the pressures that match officials work under but these pressures are supposed to be alleviated, not exacerbated, by the existence and implementation of VAR.
It is therefore unsatisfactory that sufficient time was not afforded to allow the correct decision to be made and that there was no subsequent intervention.
They completed their statement with:
In the meantime, we will explore the range of options available, given the clear need for escalation and resolution.
Incredibly, Liverpool have suffered four red cards in seven league games.  An unprecedented number and one of them has already been overturned.  A win for Liverpool would have put them top of the Premier League, but they currently sit in fourth place.