FA Premiership
Sat 6th December 3pm at Ewood Park, Blackburn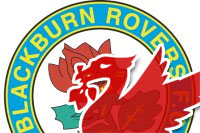 It's not often so much focus will be on a performance of the league leaders, but after a relatively poor spell Liverpool will be hoping to return to comprehensive victory as they leave the Anfield boo boys behind and travel up to Blackburn.
Around 7000 Liverpool fans are expected at Ewood Park to hopefully watch the reds maintain their Premiership lead.
Blackburn have had a difficult time of it with former red Paul Ince at the helm, and have won only once in 7 league games at Ewood Park.  They were knocked out the Carling Cup 5-3 in midweek at Old Trafford.
Their last league victory was in September against Newcastle United away.
They have played all 3 of the other big four at home. Losing 2-0 to both United and Chelsea, and 4-0 to Arsenal.
Both Robbie Fowler (on a 3 month contract) and Stephen Warnock are two ex-reds at the club.
History
Liverpool have only won 17 times in 69 trips to Ewood Park, and have only won once in the last four attempts. A 0-0 draw last November was preceded by a 1-0 defeat two season ago.
Betting
The bookies favour the reds
Liverpool 3/4
Draw 3/1
Blackburn 4/1
Relatively unimpressed by Liverpool, the bookies favoured scoreline is a 1-0 reds win. It's a while since the reds 4-0 win over Blackburn but this can be had at 40/1.
Steven Gerrard can be had for 7/1 as first goalscorer, with Sami Hyypia – arguably the reds most dangerous player on Monday night – is at 33/1 if selected.
Paddy Power are offering an impressive free £20 bet when you place a £10 bet. Sign up here.
TV
Not shown live in the UK.  More details in the forum.
Opposition Links
Official Blackburn Website
Blackburn Football Shirts
In the Liverpool forum
Blackburn v Liverpool Pre Match Forum Discussion