Liverpool take on Chelsea in their first game of the US tour in the small hours of Thursday morning (UK time).
The Rose Bowl in Pasadena, California will host the game at local time of 8:35pm (Wednesday 27th) - meaning UK based fans will have to be up at 4:35am (Thursday 28th) to catch the game.
Antonio Conte is the new man in the Chelsea hotseat and this will be his third pre-season game.  Chelsea lost 2-0 to Rapid Vienna before winning 3-0 against another Austrian side Wolfsberger eight days ago.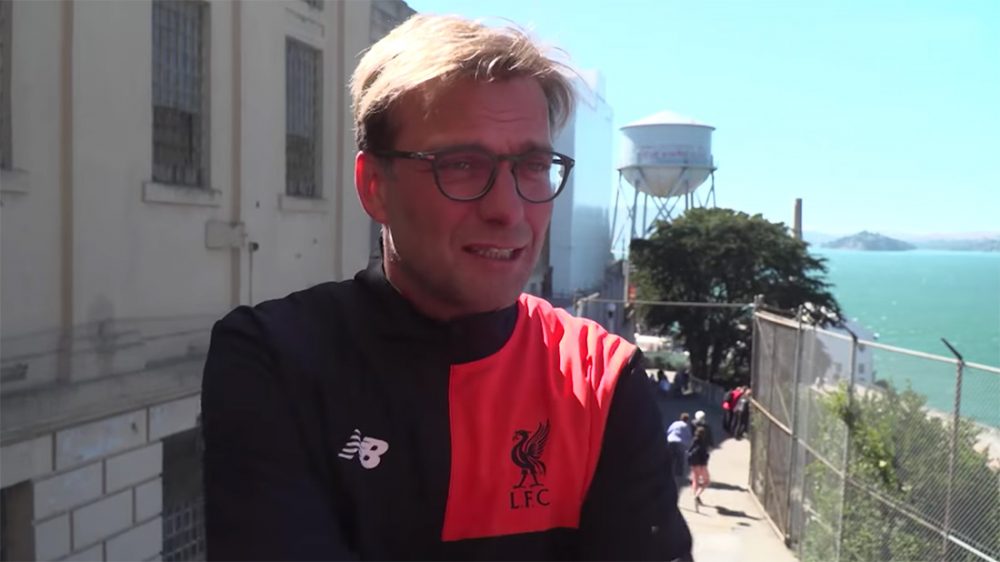 Liverpool now have a strong contingent in the United States - with all of the squad that were involved in the European Championships - having returned.
Klopp highlighted the importance of the players putting in their current maximum - with an eye on the fact that Liverpool meet Chelsea in the fifth game of the Premier League campaign.
"Now we play Chelsea and I don't know exactly what level they are at - we meet each other again in a few weeks.

"It's not the most important game in the world, but we have to learn and use all we have in terms of knowledge, rhythm, fitness and put it in a game because if you wait for the perfect day , you'll wait until you're old and grey! There's always an issue here, an issue there - it's never perfect.

"It's clear we cannot be at (full) 100 per cent, but I'm not interested - I want to see the 100 per cent that is possible on this day."
Following Chelsea, the reds face Roma and AC Milan in America before meeting Barcelona at Wembley.  It is all part of the self-styled International Champions Cup tournament and even though it is a pre-season tournament Klopp wants to win it.
"It's a tournament, and if there's something to win we want to try and win it. We have three or four games, so all good and let's see what we can bring on the pitch."
Liverpool v Chelsea kicks off at 4:35am BST.