UEFA Champions League Quarter Final 2nd Leg
(Liverpool win 5-3 on Aggregate)
Tuesday 8th April 2008 @ 7.45pm
Anfield
Liverpool suffered an early setback in this crucial game, but the mighty reds did it yet again as Benitez's Liverpool marched in to their 3rd semi-final in 4 seasons, to face Chelsea once again, and Liverpool are only 180 minutes away from a remarkable 8th final as they attempt to gun down a 6th European crown.
The game was a pulsating and lively affair from the very beginning – just as at the Emirates last Wednesday – the sense that Arsenal would grab the first goal through Diaby as reward for their inventive passing came true.
But everything changed when Steven Gerrard's corner met Sami Hyypia's head. The Finn, who earlier this week we celebrated his contract extension, powered one of Anfield's finest headers past Almunia.
The second half beckoned and the reds knew all too well that an Arsenal goal would leave the reds needing another 2 to go through.
The early stage of the second half was frantic – both sides battling down with plenty of possession. Fernando Torres, the hero of the Kop, scored another amazing goal – similar to his classic in Milan, when he swiveled and smashed the ball home in front of the Kop. Advantage Liverpool.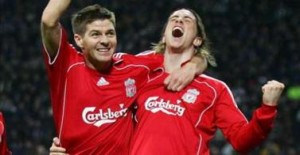 The clock was ticking and the final 7 minutes were approaching. Liverpool were looking for the 3rd goal that would kill the game off.
The reds paid for their gung-ho attitude when a pacy Arsenal counter attack led to their goal. Theo Walcott made the break and tore through a limited Liverpool rearguard. The reds players were fearful of putting in the required challenge and he passed at the last moment to allow Adebayor to score the equaliser.
No, it was more than an equaliser. It was, with 5 minutes left, the clincher.
But this game wasn't over just yet.
Ryan Babel, newly on the field, made a blistering run past the tired Arsenal defence. Toure held him back and the referee awarded a penalty. The incident was similar to that at the Emirates last week – on that occasion Arsenal didn't get the decision but Liverpool did.
Steven Gerrard stepped up and shrugged off the enormous pressure to put Liverpool back in the lead.
As injury time approached both sides were in search of one more goal and it deservedly fell to Ryan Babel. Babel tore past the last remaining Arsenal defender before firing home past Almunia.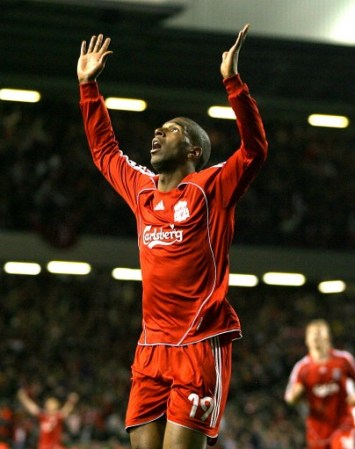 Liverpool 4. Arsenal 2. Game over.
Arsenal had their opportunities in both games but just as Liverpool knocked out the tournament favourites in the San Siro last month, this time they would dispatch the side who failed to defeat Liverpool in 4 games this season.
For any Arsenal fans out there our sympathies. But this is Europe. And we are Liverpool. And this is what we do.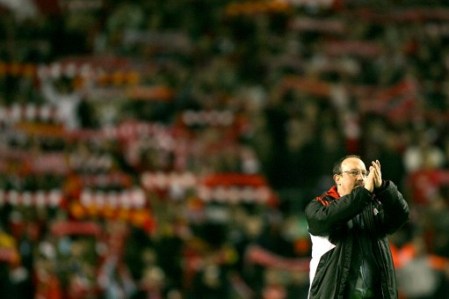 Teams:
Liverpool: Reina, Carragher, Skrtel, Hyypia, Aurelio, Gerrard, Alonso, Mascherano, Kuyt, Torres, Crouch. Subs: Itandje, Riise, Voronin, Benayoun, Arbeloa, Babel, Lucas.
Arsenal: Almunia, Toure, Gallas, Senderos, Clichy, Eboue, Flamini, Fabregas, Diaby, Hleb, Adebayor. Subs: Lehmann, Van Persie, Song Billong, Silva, Bendtner, Justin Hoyte, Walcott.
Referee: Peter Frojdfeldt (Sweden)
Quick Links
Updated LFC Stats