Liverpool remain in the FA Cup - but the tie must now be settled in a replay at Ewood Park after a goalless draw at Anfield.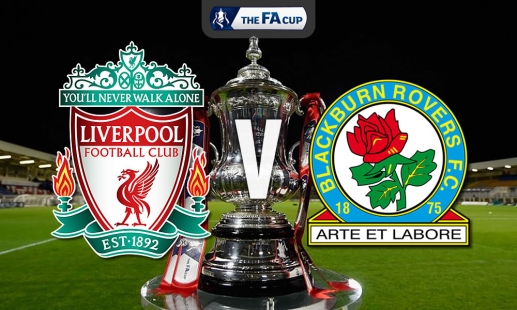 Liverpool's 19th game in 10 weeks appeared to be the game in which tiredness finally kicked in as the reds struggled to fashion enough gilt edged chances to take the lead.
Adam Lallana's shout for a penalty in the first half was turned down and Daniel Sturridge had 5 shots blocked - hesitancy in getting the shot away partly responsible.
Two minutes into the game and Martin Skrtel was down - suffering a heavy fall from a challenge with Rudy Gestede.
Following the 8 minute interruption on came Kolo Toure - meaning the reds back three was now an unfamiliar sight of Lovren, Toure and Glen Johnson.  Ironically it was Kolo Toure who had the better game, making a mockery of not only transfer fees but relative wages paid to Liverpool's defenders.
Balotelli was sent on after an hour replacing, again, an ineffective Markovic but Blackburn had the measure of Liverpool's laboured forward moves and the draw became increasingly predictable.
Liverpool's replay is likely to be only days before a potential Wembley semi-final.  Liverpool will need to show more of their recent Premier League form if they are to go through.