Liverpool stepped up two divisions after the win over Tranmere with a comfortable 5-0 victory over League 1 strugglers Fleetwood Town on Wednesday evening.
It was another opportunity for the players to improve their fitness and again featured two different Liverpool line ups in each half.
New signing Marko Grujic was the pick of the bunch in the first half, whilst 16 year old Ben Woodburn gave Liverpool fans a promising glimpse into the future with an impressive second half performance.
Midfielder Grujic won a penalty within 12 minutes such was his determination to grab a goal on his unofficial debut.
Danny Ings took the spot kick which was weak and was saved.  No matter, because moments later Grujic had his debut goal.
Sadio Mane with a clever layoff to Moreno who drilled a pass across the penalty area.
Grujic, composed, took his time before dispatching his shot into the net.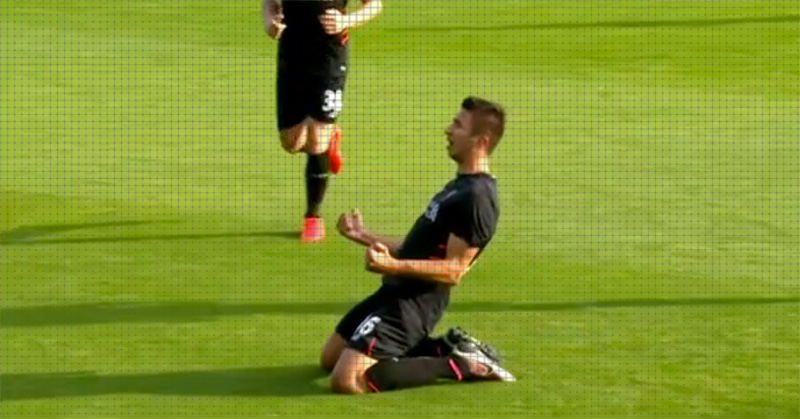 Another opportunity came his way moments later - his shot finding the post.
A Liverpool midfielder with an eye for goal? What is this?!
All change for the second half and Ben Woodburn took his opportunities well - he fired in Liverpool's second of the game just after 50 minutes.
A moment later he was involved when Firmino quickly made it 3.
The reds were dominating.  Even Lucas Leiva got his name on the scoresheet - a rare sight - when he made it four with 20 minutes left to go.
As the final whistle approached Firmino made it 5 as he collected from a Woodburn assist.  Firmino has been criticised by some fans for appearing to have over-indulged on the carbohydrates over the summer - but pre-season is all about fitness and with two goals to his name his eye for goal remains wonderfully intact.
Next up for the reds is Wigan on Sunday.  Another local trip and another opportunity for players to give Klopp some more dilemmas to think over.