Liverpool went all the way to extra time and then penalties, and then sudden death before completing the job and getting to their 12th League Cup final.
Jon Flanagan was named in the starting line up for Liverpool - his first start for a year and a half.  He came in to replace Nathaniel Clyne who picked up a minor injury in the 5-4 weekend victory over Norwich City.
On the bench was Dejan Lovren - also making a return from injury.
For Stoke, manager Mark Hughes selected Peter Crouch for a rare start - with Jon Walters also involved - suggesting their tactic may have been aimed squarely at LFC's achilles heel - our defending.
Glen Johnson was also making a return to Anfield in Stoke colours.
Liverpool were protecting a 1-0 first leg lead but started out positively - with Lallana looking lively in the early minutes.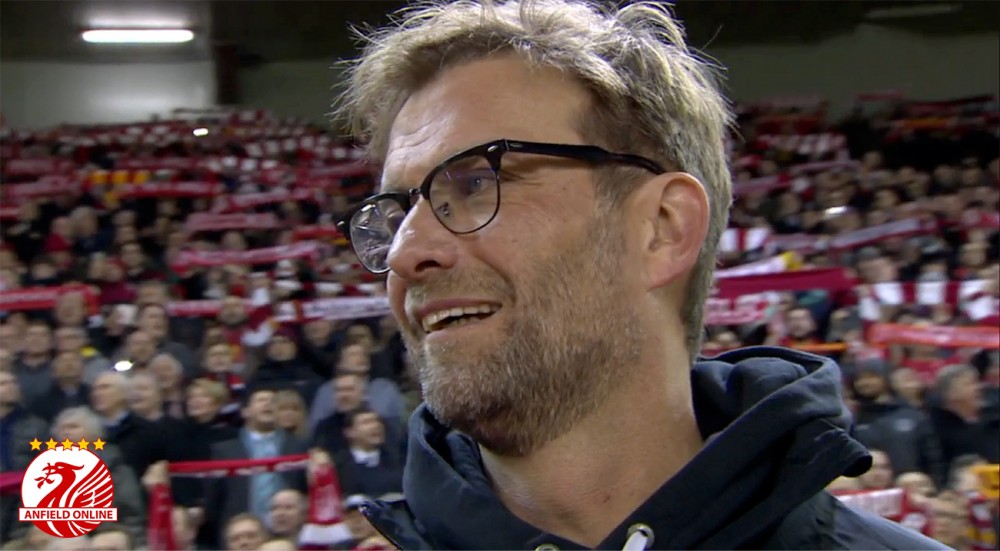 Stoke showed no immediate signs of utilising Crouch - and there were few chances in the opening half hour.
On the 11th minute supporters raised a flag in memory of young Liverpool fan Owen McVeigh who recently lost his battle with leukaemia.  The thousands inside the ground, including the Liverpool boss, joined in the applause.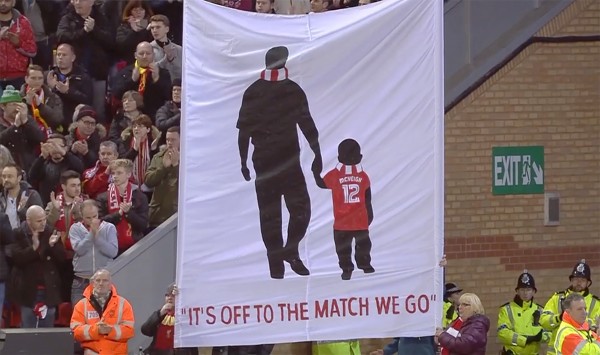 The reds wasted a free kick mid-way through the half - clearly something that irked the reds boss who no doubt had worked on the move in training.
For Stoke, Walters did break free past Sakho but his shot thankfully went wide.
As the first half wore on it was Stoke who looked the stronger, and with seconds remaining of first half injury time they took the lead on the night.
Walters clipping the ball over, Moreno left stranded and the ball played in to Arnautovic (who was marginally offside) and fired in.  Mignolet beaten by an opposing teams first shot on target.  Again.
0-1 on the night, and 1-1 on aggregate.
On to the second half.
The second half was a little better than the first half but neither side created any real clear cut chances.
Players seemed to tire quickly in the half - and the reds sent Benteke and Joe Allen on - replacing Henderson and Toure.  Lucas had to move back to centre-back to partner Sakho.
Towards the end of the half Stoke applied the pressure - with corners and a free kick but Crouch struggled to get enough on these chances.
And with the tie level at full time the game entered extra time.
There didn't appear to be any goals left in either side and ultimately it went to penalties.
A miss from Can and a save by Mignolet from Crouch meant that the the pens went to sudden death.
Mignolet saved from Muniesa and Joe Allen stepped up to score the decider and put the reds into their 12th League Cup final