Raheem Sterling puts Liverpool ahead before the returning Daniel Sturridge seals victory just over 10 minutes after coming off the bench.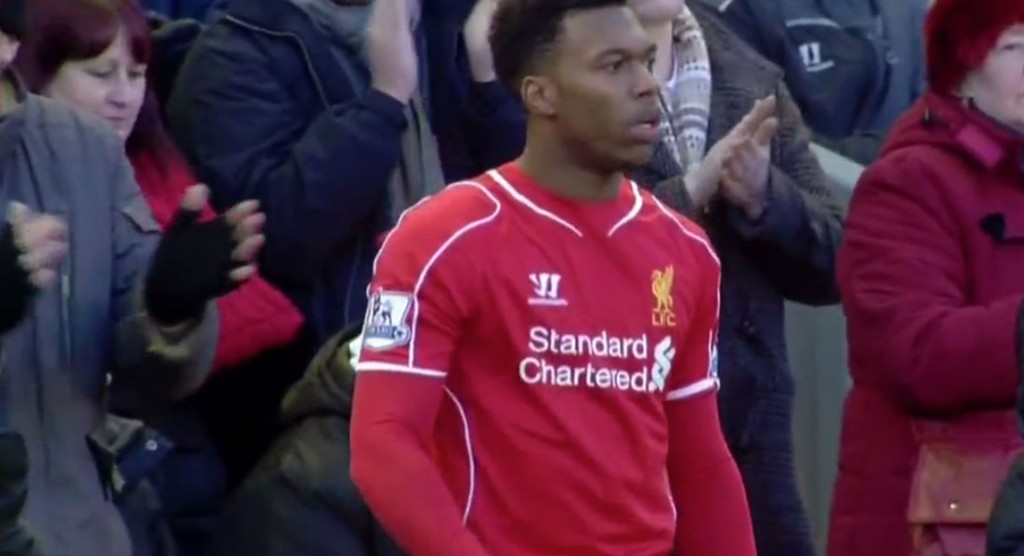 Although their finishing was sublime it was the playmaker Coutinho who was a crucial pivot in both goals.  His deft touch supplied Sterling before he tangled up three West Ham players to allow Sturridge to fill tomorrow's headlines.
Steven Gerrard wasn't involved after his 120 minute exploits in midweek - meaning that Adam Lallana returned to the starting eleven.
The reds were the better side throughout the game - West Ham who beat the reds in the reverse fixture always tend to have issues at Anfield.
Although Andy Carroll tried to 'mix it up' with the Liverpool defence, the Hammers primary tactic appears to be blocking the movement of Coutinho - often illegally.  The referee gave little protection to the Brazilian, but Coutinho and Sterling began to combine more strongly as the first half wore on.
As half time edged nearer - a chance finally fell to Markovic but he aimed for the wrong side of goal and the ball went wide.
It didn't take long in the second half for the reds to take the lead.
Sterling's chested ball did take a fortunate deflection, but Coutinho sliced the follow-up through the remaining West Ham backline and Raheem stuck the ball away with all the qualities of a rapidly improving finisher - certainly improving inside the area.
Markovic made way for Sturridge with a little over 20 minutes left - and within 10 minutes Coutinho dragged the ball forward, attracting defenders towards him, before bypassing them with a ball to the onrushing Sturridge.
Daniel's first touch brought the ball neatly to his right foot and he smashed the ball away from a tight angle.
Liverpool extend their undefeated league run to 7 games but pick up an important win at home - only the 2nd in the last 8 home games.
The reds deliver an important blow on a fellow top 8 team and switch places with the hammers - the reds are now 7th.
Next up is the FA Cup 4th round replay away at Bolton before the reds travel the short distance across Stanley Park to take on Everton.
Welcome back Danny.