Saturday 19th July 2003
PSG IN FOR DIAO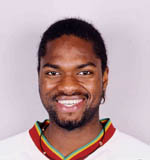 Paris St Germain are set to make a bid for Liverpool's Senegal international Salif Diao, according to reports.
PSG are set for a summer spending spree when they finally part company with Brazilian forward Ronaldinho and want to sign Diao.
The French club's assistant manager Sarr Boubacar revealed they were in the hunt for the 26-year old midfielder's signature.
"PSG are interested in African players more than we ever have been before," Boubacar told African newspaper Quotidien Le Soleil.
"We have just signed Cameroon international Modeste M'Bami from Sedan and are on the trail of Salif Diao, as it is the case that he would not play many matches for Liverpool," he added.
Diao failed to live up to expectations during a disappointing first season at Anfield after a £5m move from Sedan last summer.
The Senegalese made 39 appearances for Gerard Houllier's men last term but did not show the form he displayed during the World Cup as his side reached the quarter-finals.
BBC Sport