Saturday 26th July 2003
LUCKY 100 TO GET FREE ADMISSION TO CLUB MUSEUM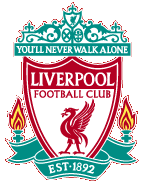 To celebrate the city of Liverpool's triumph in the bid to secure the European Capital of Culture award for 2008, Liverpool Football Club are offering free admission to the club Museum for the first 100 visitors on 20th August.
The club are teaming up with other attractions around the city on 20/08 and bookings are already being snapped up and time is running out to seal your chance to visit the the home of the most successful club in English football.
Advanced bookings are available by calling 0151 260 6677.
LFC Site