Saturday 19 th June 2004
TRAITOR?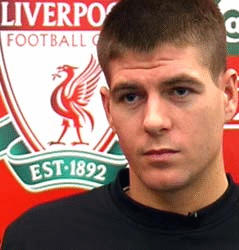 Liverpool captain Steven Gerrard has so far refused to deny speculation linking him to Chelsea in a £30 million move, which will see his wages doubled from £60k to £120k a week.
The man who has won 6 trophies at Anfield, become the captain of his boyhood club and a regular for England, has now decided that the financial incentive of Chelsea is too much a lure for him.
If this turns out to be true and the player isn't fully commited to Liverpool, then no matter how good a player he is then I don't want him.
Make your mind up Stevie - money or pride.
Anfield Online
---