Friday 2nd December 2005
ANFIELD ONLINE LFC NEWS
RAFA: WIGAN MORE IMPORTANT THAN CHELSEA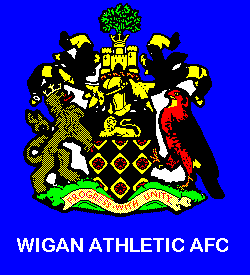 Rafa has stressed how crucial tomorrow's mathc against Wigan, and indeed next weeks match against Middlesbrough are in determining the fate of the reds season.
He said: "Facing Chelsea in midweek is no dilemma for me. Nobody will be rested for that game, the league points are very important and only after Wigan will I think about my squad for Chelsea.
"It is really important for us to go to Japan with two more victories in the league.
"We have spent all season catching up the other clubs with the number of games we have played. Always we have been behind because we have played fewer matches because of European commitments.
"Now we have reached fourth place and we are almost level on games with our rivals. Now the table is more realistic. But when we go to Japan everyone else will play two games while we are away and we could be back down the table again. That is why we must win these two games before we go to the World Club Championship.
"When we come back we will again have games in hand, but the points now are more important."
Rafa also discussed Wigan's performances this season.
He said: "I am not surprised how well Wigan have done. I have watched tapes and they have a great team spirit and work very hard. They are also well organised and the fact they have been near the top of the table is because they are a good team.
"They defend well, have pace and always go forward. They will use the counter attack but we are strong at home and we are always expected to win."
Benitez is only concerned with stretching Liverpool's unbeaten run to eight matches.
He added: "Wigan have played very well, their two strikers are quick with great energy and the wingers and midfield confront opponents in possession in their own half.
"They have balance and skill, nobody should be surprised when a team does all these things that they are winning and doing well. But we are at Anfield, we know we are expected always to win.
"I know of their history, how they have come from being a non-league football club. Even before I arrived in England I was aware of their progress because I have friends in this country who told me about them.
"Maybe it is a surprise to see them in the Premier League, but it is no surprise to see how well they are playing.
"Clubs like Wigan, if they are well organised, can move forward. They are run on commonsense and you can be very successful doing the right things like that.
"Always when you find a good chairman, a good manager and people with commonsense, it is easier to improve. I am aware also that Paul Jewell used to be at Liverpool."

The Editor