Monday 23rd May 2005
ANFIELD ONLINE NEWS
REDS IN ISTANBUL
Liverpool players today left Liverpool John Lennon Airport - Destination Istanbul.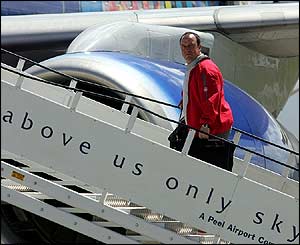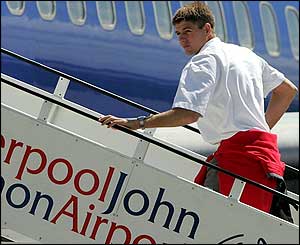 The players boarded a flight earlier in the day and looked ready for some serious business ahead.
Meanwhile there was another arrival in Istanbul today, and one the reds will be aiming to bring back to Anfield. The European Cup itself.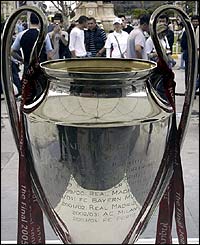 News report filed by The Editor