Thursday 13th April 2006
ANFIELD ONLINE LFC NEWS
HEIGHWAY SHOWS ACADEMY STARS THE WAY FORWARD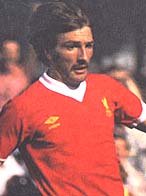 An article from today's Times about our academy, ahead of tonight's FA Youth Cup Semi Final.
They are fond of saying at Anfield that Liverpool Football Club "exist to win trophies", yet at their academy, six miles away in Kirkby, it is a sentiment that does not ring true. The club's youngsters will contest the first leg of the FA Youth Cup final at home to Manchester City this evening, but ultimately success might prove Pyrrhic for Steve Heighway, the celebrated old boy in charge of the academy, if it is not the start of something bigger.
A look at the list of recent winners suggests that the Youth Cup reflects a flourishing academy (Manchester United in 1992, Liverpool in 1996, Leeds United in 1997, West Ham United in 1999, Aston Villa in 2002, Middlesbrough in 2004), but in the business of developing young footballers, there can be no guarantee that Paul Anderson, Adam Hammill and others will follow in the footsteps of David Beckham, Michael Owen, Harry Kewell or Joe Cole, for whom it has been the launch pad for a successful career.
"The Youth Cup can be a useful barometer of the work you do, but it has never been a specific target at Liverpool," Heighway said. "Once you're in it and you're progressing, it's a very exciting diversion, but our philosophy is that we focus on players, not teams. We are after all trying to develop players."
And to develop them in all areas — not only technically, tactically and physically, but mentally. Of those who have graduated from the youth academy to the first team over the past decade — Owen, Jamie Carragher, Steven Gerrard and most recently Steven Warnock — all have a character and a manner that personifies what Heighway and others call "The Liverpool Way".
Not only is it the name of the road leading to the impressive academy building in Kirkby, but, according to Heighway, it is a "way of playing, training and conducting yourself on and off the pitch".
The latest group of youngsters to be brought up the Liverpool way are an eclectic mix. The stars of the cup run include local lads such as Hammill, a talented winger who is training with the first-team squad, but also Anderson and Jack Hobbs, cherry-picked respectively from the youth set-ups at Hull City and Lincoln City, and, from farther afield, Godwin Antwi and Miki Roque, who arrived from Real Zaragoza and Lleida respectively last summer.
Heighway, who knows a thing or two about such matters, feels that there are "some outstanding individuals in this group", but outstanding technical ability is almost the minimum requirement if they are to succeed where other promising Anfield youngsters, such as Ritchie Partridge and John Welsh, have fallen short in recent years.
"The standard now is so high and, with the game becoming a lot more global, it's very difficult for them to become top pros," Heighway said. "They have to be that much better than they used to be, even just to have a chance, and then of course they have to stand out when the chance comes along."
Liverpool, in common with all the top clubs, are casting their net wider in search of that quality, but Heighway has no concerns about the academy system that has been heavily criticised by Sir Alex Ferguson among others.
"There is some great work being done at academy level here and all over the country at places like Manchester City and Southampton and many others," the former Liverpool winger said. "The technical level of English players working in the academies has improved beyond all recognition. What we don't know is what opportunities they will get at first-team level, but the manager here [Rafael Benítez] loves the idea of having a local core to the team and I can tell you that a lot of the lads we're producing will have a real chance of making it in the game."

Discuss this news item with other fans in our forum
Oliver Kay, The Times