News from within the club has reported that new signing Alberto Aquilani will be missing from action for 4-8 weeks after undergoing ankle surgery.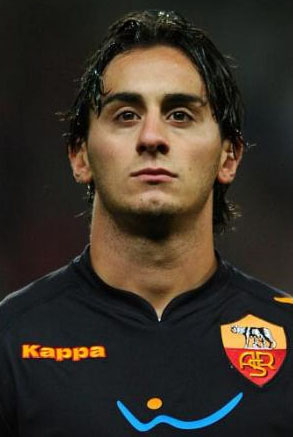 This does add some concern to many of us faithful Reds. If you look at his injury record, he has had his problems but he has passed a stringent medical at Anfield which raises some questions. How stringent was this test? What procedures is he put through? And, how can the medical staff be so sure while his ankle is recovering?
I guess you'd have to ask them directly, because I have no clue – but one question remains that we could mull over until our questions are answered at White Hart Lane in the season opener – what do we do until then?
Much excitement surrounds Benitez's latest capture but some skepticism is still evident. Rafa's last and only two signings from Italy – Daniele Padelli and Andrea Dossena have hardly set the world alight with Padelli having a day to forget on his one and only game in goal, while Dossena has fallen down the pecking order at left back behind Emiliano Insua and Fabio Aurelio.
This, however, is not a rant because I am very excited by the prospect of Alberto playing in the Reds shirt once he overcomes his injury. According to players, past and present, Alberto is exactly what many fans have cried for since Xabi Alonso's departure. A great passing game, surging runs, creativity and the ability to slot straight into the Liverpool system.
Unfortunately, we wont be able to see our new signing in action for a while and that throws up the question of what to do until he is on the paddock.
Many have lost faith in Lucas playing in a central role, some are calling for Spearing and some want Benayoun to play behind Torres and Gerrard to drop back. Let's look at each of these options for a second.
Lucas has no doubt had his doubters, even his baggers, but he still remains a Red and therefore is an option. His career has been soured by various sections of the Anfield crowd publicly voicing their disapproval of some of his performances but many doubters have been silenced by some wonderful displays from the Brazilian in the back end of last season and pre-season including the 4-1 trouncing of Manchester United at Old Trafford and the 5-1 rout at St James' Park against recently relegated Newcastle.
During pre-season, Lucas has shown he has grown into a more direct player, minimising sideways movement (although, still evident) and opting to drive through the middle. Not only his passing but his movement has been immense in the middle of the park.
Jay Spearing is another option. The 20 year-old has come through the Liverpool system and has found himself on the edge of the first team because of Lucas himself. Some good displays in pre-season along with an encouraging 30 minutes against Real Madrid in last seasons Champions League has seen many call for him to be given a shot in the starting XI during Alberto's absence.
With a very tough run of games between now and Alberto's return (Spurs, Chelsea and United as well as Aston Villa and Stoke all in the league), you have to wonder if he will be able to handle the pressure week in, week out. Faced with this situation, you'd be forgiven for having some doubts.
Yossi Benayoun has been the star of 2009 thus far. Since the turn of the year, Benayoun has produced some of the best displays seen by the Anfield crowd in recent years. His versatility has been priceless, being able to play on the left, right and through the middle has seen him in all three positions since his turn in form.
For Yossi to come in to the starting XI in a central position, that would require splitting the lethal combination of Gerrard and Torres. Is that worth it? We have seen the pair use their remarkable understanding to split some of the best defenses in the world during the two years they have worked together.
It runs a massive risk, indeed. While some would fight to death to prove splitting the pair would be detrimental to the side, Benayoun and Torres themselves have gelled together under the radar. Gerrard instinctively knows when to get forward and that has seen him produce some memorable goals and assists to lift Liverpool from almost certain despair but this forward movement, nonetheless, leaves a hole in midfield which is suicidal in modern football.
Whatever the decision Benitez and his merry men do conjure up, we should all be glad that the success of the club doesn't rest on our judgment.