Luis Suarez has left Liverpool and headed to Barcelona - a 'dream move' for the player and his family and one we certainly don't begrudge him.
The biting incident in the World Cup didn't alter what was effectively a pre-planned transfer.  The insertion of an overseas buyout clause into Suarez's contract during last season effectively ensured that come the summer he would be allowed to leave.
After 'Arsenalgate' the club held firm, but it was met with the proviso that he gave Liverpool 'another season'.
He did. And what a season it was.
From the relative backwaters of 7th, Liverpool came within 2 points and a slightly better goal difference, of winning the Premier League.  An astonishing single-season improvement and Luis Suarez played his part to the maximum.
He knuckled down, worked his socks off, both in training and on the pitch, and thrilled millions of Liverpool supporters across the planet.  He was rightly handed every gong available by fellow professionals and the hatchet-men in the media, both groups who had vilified him just one year before.
In his 133 games for Liverpool, spanning 3 and a half years, he scored or assisted 135 goals.  An astonishing figure and effectively it meant that playing Luis Suarez was worth a goal head-start.
He was that good.
During his time at Liverpool it was abundantly clear that this player deserved to be showcased in the Champions League.  It's a shame that Liverpool's upward trajectory had not begun when he first arrived rather than at the end.  If he had not spent 3 and half years watching others playing Champions League football - maybe things would have been different.  But they probably wouldn't.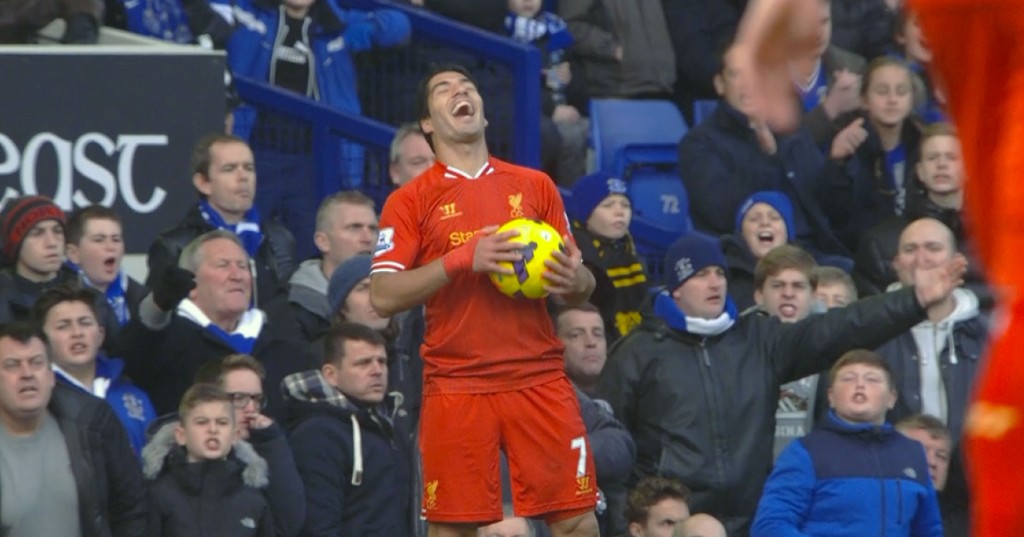 His darker side, which has followed him throughout his entire career, reared it's head at Liverpool too.  There was the Evra incident - the hand-shake incident and the Ivanovic bite.  But he came back stronger from each of those determined to prove his critics wrong.
Currently banned from all football activity (apart from signing for another club) he joins Barcelona (currently dodging a ban on any transfer activity) in the knowledge that football is unlikely to recommence until October.
We all know how much Luis enjoys a long summer break and how strong he will come back.  It would be entirely expected for Liverpool to meet Barcelona at some stage in next season's Champions League.
And although our focus must turn to what Liverpool must do next - let's spare one more thought for the Luis Suarez years.
To some he will be the most naturally gifted footballer to ever play for the club.  While he may not have had the more level-headed temperament of Barnes, Dalglish et al - he surpassed them in terms of athleticism.  His footballing ability was world class - for large parts of his time at Anfield, from that very first appearance at Anfield, he was worth the ticket price alone.
Luis Suarez may be struck down by the infamous curse that besets many of Liverpool's exiles - but you sense that he's too good a player for that.
It was dirty, thrilling, heart-racing, pump-fisting, headache-enduring pure pleasure.
Adios Luis Suarez.