With the Champions League about to get underway, Anfield Online columnist Eamonn Bermingham picks the best eleven players from the 4 English sides involved.
---
Along with City, Chelsea and Arsenal; Liverpool get their Champions League campaign underway this week.
Of England's four representatives, what would a combined XI look like?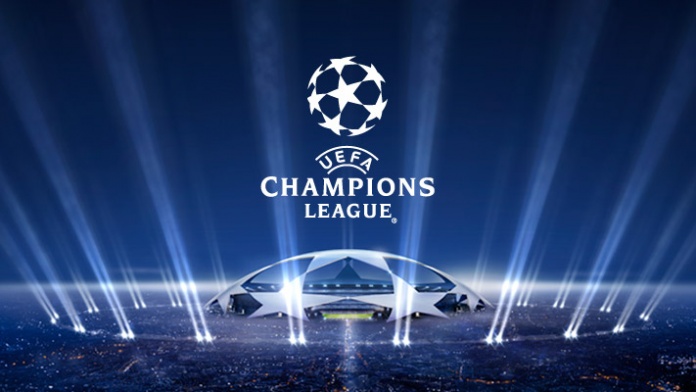 Goalkeeper
Thibaut Courtois: In terms of shot stopping, Simon Mignolet is one of the best in the business, but he has too many deficiencies in his game to get the nod between the sticks. Courtois is a fine all round goalkeeper and, after putting pen to paper on a new five year deal at Chelsea, looks to have cemented his position as the club's first choice at the expense of Petr Cech.
Defence
Pablo Zabaleta: Evertonians might argue that Seamus Coleman is the best right back in the league, however for me, that title belongs to Zabaleta. Quick, tenacious and strong in the tackle, the 29-year-old is rarely beaten in one-on-one situations, and his half dozen assists from last term (compared to just two for Glen Johnson) are indicative of his attacking prowess. The complete full back.
Branislav Ivanovic: Mainly deployed at full back these days, the big Serb is equally formidable in the centre of defence. Incredibly strong and fantastic in the air, Ivanovic rarely makes a mistake and is a firm favourite of Mourinho's. It's easy to see why.
---
Vincent Kompany: An absolute colossus at the back, Kompany is easily the best defender in the league and a leader in every respect. Built like a tank, the Belgian is also an excellent reader of the game and, as highlighted by his four league goals last season, is a major threat from set pieces. His presence will be crucial to City's hopes of retaining the title.
Alberto Moreno: Although the early signs are that Moreno's defensive qualities are something of a work in progress, you could argue that the demands of the modern full back place a greater emphasis on the ability to attack- something the Spaniard has in spades. Of course, this could easily backfire, but I believe that Moreno could be a superstar in the making.
Midfield
Yaya Toure: 20 league goals and nine assists from midfield last season say a lot about the influence of Yaya Toure, only there's so much more to say. Combining the strength of Apollo Creed with the delicate touch of an angel, the Ivorian's languid style has the useful habit of drawing opponents into their comfort zone, before ultimately crushing them. You'd want him in your team, wouldn't you.
Cesc Fabregas: From a neutral perspective it's great to see him back in the Premier League. The former Barca and Arsenal man simply oozes class, possessing that rare ability to make a six yard pass look like a five hundred dollar bottle of Moet. Plus, he once splatted Alex Ferguson with a slice of pizza. Respect.
Aaron Ramsey: With the likes of Cazorla, Walcott and 80 odd million's worth of Ozil and Sanchez, Arsenal have an embarrassment of midfield attacking talent, but Ramsey is the pick of the bunch. Ten league goals and eight assists during an injury disrupted last campaign are testament to the fact.
Attack
Raheem Sterling: Proudly scaring the bejesus out of defenders since 2012, the prodigious talent has added a cool finishing touch to his burgeoning resume and, at the tender age of 19, has developed into the most important player for club and country. Is there a more exciting young player in Europe right now?
Sergio Aguero: A born finisher in the mould of a Fowler or an Henry, nothing is forced for Aguero when it comes to scoring goals. Such is his propensity for picking up injuries that you hardly think of him as being a City regular these days. He is, however, a marksman of the highest order, entering the fray almost nonchalantly every few weeks to rack up a handful of goals, before exiting stage left with a tight hammy.
---
Diego Costa: As tough as it was to leave Sturridge out, Costa's blistering start to his Chelsea career simply can't be ignored. Something of a late bloomer in footballing terms, the 25 year old has notched seven goals in his first four Chelsea games and looks to be the presence they've missed up front since Drogba left (conveniently ignoring the fact that he's just returned).

Article by Eamonn Bermingham
Fan of Momo Sissoko and cheese slices, though never together. Australian-based Irishman.You can follow Eamonn on twitter