Liverpool are unbeaten, but winless in the first two weeks of the Klopp era at Anfield.
In that short time he already has had to deal with season ending injuries for Danny Ings and Joe Gomez, two players clearly serious options of his 18 man squads.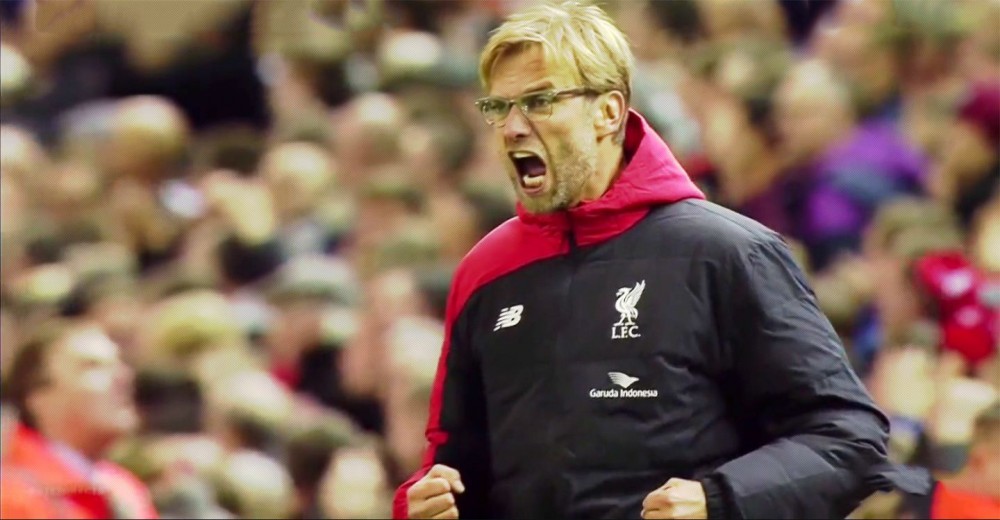 Daniel Sturridge's battle with injury has rendered him unavailable for the new manager who is taking a careful approach so far with the England striker whilst Firmino and Benteke, the £65M summer transfer duo, have yet to play more than a half of football for him.
If he didn't have enough problems taking over a Liverpool side devoid of confidence - having one devoid of arguably some of your better players hasn't helped.
'Lack of firepower'
There was promising signs of a response against Spurs in his first game.  And against Rubin Kazan and Southampton the lack of impressive firepower up front was clear.  Divock Origi making a very slow start to his football career at Liverpool - and in the modern day when £10M looks like a basic fee for a player who can lace up his own boots - even that figure is raising eyebrows.
But it's early days for Origi and it's very early days for the manager too.
In a way the results have grounded some section of the support, but more importantly the media.  Liverpool do not have the calibre of players that many other sides have.  We may well have spent similar money to the other major sides in England, but we've definitely been purchasing quantity over quality.
A scattergun approach.  Buy 7 players each summer - hope a couple turn out to be real players.  The odds haven't been working out that well for the Transfer Committee/Manager approval system that Liverpool have installed.
Klopp does appear to be getting his message through to the players though - apart from the now usual lapses from set-pieces - the reds have looked like conceding less opportunities.  It looks certain that some defensive problems will still occur until some players are replaced.  Liverpool lack the kind of goalkeeper capable of commanding his own 6 yard box.  Pepe Reina, at his best, was a goalkeeper who commanded his own area - and believed in the importance of his next pass finding a Liverpool shirt.
For all his 'shot-stopping' plaudits, Simon Mignolet is a downgrade on Liverpool's previous goalkeeper.
Let's face it, Liverpool have spent the past three or so years not defending so it was always going to be a little far fetched to expect a wall of impenetrable steel erected in front of those red nets so quickly.
'LFC implementing new ideas'
Pep Lijnders, the Liverpool coach, admitted disappointment with Sunday's result but that the players were responding to the new methods:
"It's disappointing in the sense that Jürgen came in with a clear idea of how we wants to play and you see in the sessions and the games that it starts evolving, that the team starts developing to a common idea.

"Then you see that they are implementing the ideas, that they are trying to become more efficient and working together in a certain way.

"We can win it back as quickly as possible and we can apply aggressive pressure because we have enough bodies around it when we are playing.

"It's difficult to see in the stadium but our balance is getting better and better in terms of when we are attacking
Full fitness for Benteke and Firmino will be important in the coming weeks - and the return of Sturridge and Henderson at some point in the next month should provide a lift.  Such is the thinness of Liverpool's squad at present that the only serious rotation has been Joe Allen for Lucas Leiva in the midweek cup games.
For his first three games managing a team in a new league in an overseas country Klopp appears to be acutely aware of the problems he faces and the limitations he will have implementing his new ideas.
'A plan'
Liverpool may not have seen an immediate uptick in results but they now appear to be a team, at the very least, with a functioning plan.
So far our new German boss has started well given the problems he has faced.
When he gets a spare moment, difficult during this period of two games a week, he will be looking ahead to the opening of the transfer window when he will be minded to replace some of his 'doubters' with 'believers'.
Walk on.