Bolton 2-3 Liverpool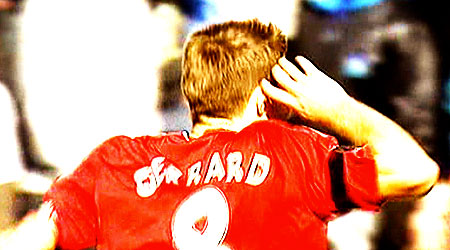 Game number 4 in the 2009/10 Premier League season and so far a mixed bag of results for Liverpool. 2 defeats including one at Anfield to Villa but one dominating victory at home to Stoke had Kopites and pundits alike wondering what a trip to the Reebok Stadium would bring.
An almost unchanged side for the reds with the exception of Martin Skrtel being replaced by debuting Sotirios Kyrgiakos. Surprising to some, Lucas retained the central midfield role despite a desperately unlucky performance at Anfield on Monday.
So to the first half and Liverpool had the first sniff of a chance when Johnson's shot evaded Torres low down in the six yard box after just 12 minutes. An early signal of intent from the visitors. First blood however went to Bolton as a disgracefully defended corner gave Davis a simple tap in from a yard out.
In my opinion Liverpool were not undone by a great Bolton set piece, instead our downfall was the result of sheer abysmal marking. I don't know about you but I have never been a fan of the zonal marking system and Bolton's goal has done nothing to make me support the tactic.
Regardless of my the 'marking debate' Liverpool were 1-0 down and not giving Jaaskaleinen too much trouble. Until Glen Johnson steps up and unleashes a fearsome left footed strike which flies into the bottom corner of net to level things up as the teams go in for half time.
Out for the second half then and straight away Bolton regain there 1 goal lead when some fairly dodgy defending leads to Tamir Cohen hitting a volley unmarked and putting Bolton 2-1 ahead. On 55 minutes the task at hand became a lot easier when a foul on Lucas resulted in a second yellow card for Simon Davis. Controversy in the aftermath though as Davis sprinted towards Lucas and claimed that he influenced the referee's decision to reach for a card. After Davis finally left the pitch the game became a lot easier for Liverpool. And two minutes later they capitalised when Kuyt's pass finds Torres who slots the ball in for the equaliser.
Suddenly it's all Liverpool; every chance goes to the Merseysiders who look for the killer blow to gain all 3 points. And boy did they find it on 83 minutes when the captain, who had been clearly deprived of a good performance this season, smashed the ball into the roof of the net to give Liverpool a deserved 3 points.
Overall a good performance from the reds excluding the first half hour in which we just didn't seem to gel but once Johnson got the first the performance (their second goal apart) seemed to flow naturally.
Finally there were two draws this week which affected the reds.
Firstly it was the draw for the group stages of the UEFA Champions League in which Liverpool drew 3 teams they have never faced before. Lyon, Fiorentina and Debrecen. A good group which I don't really see any problems for the reds qualifying. It's just a question of where will we qualify?
The second draw was for the 3rd round of the Carling Cup. Liverpool drew an away tie with rivals Leeds United. True Leeds may not be at the heights that they once were but that doesn't mean they will be a push over, teams like Barnsley and Burnley have knocked us out before and there is no reason to assume that Leeds can't.