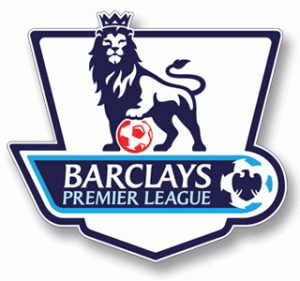 Here we go again, another weekend of excitement and fascination, or in some cases frustration and boredom – but we've all come to expect that from the most exciting league in the world, haven't we?
So here I am once more to give you my thoughts on the Premier League fixtures, but this time I'll be aided by CRK and JD, who have kindly volunteered to give their thoughts about the upcoming games. So let's get to it!
SATURDAY:
12:45 – Fulham v Man City.
JD says: "Fancy Fulham to get something out this game.  Danny Murphy to show Robinho his range of Brazilian tricks."
I'd say as much as Fulham have been playing out draws with the big sides, they've mostly been away, causing them to be defensive. City have a lot in attack, most notably Robinho, Jo and Ireland – all who are capable of putting the goals away. Fulham know how to hit the back of the net too, especially with Andy Johnson very much in-form and former Liverpool player Danny Murphy on hand. On another note, Fulham have one of the best home-forms in the League; with five wins, one draw and one loss, whilst having conceded only five goals and scoring 10. City, on the other hand, have one of the worst away-forms in the League; winning just one of their away games, drawing two and losing four – all this from a side that says it can break the Big Four. Maybe in a few years, guys!
My prediction: Fulham 2 – 1 Man City.
15:00 – Arsenal v Wigan.
CRK says: "Arsenal will probably slip up again! Difficult game when you're not playing a decent side!"
So far this season, whenever anybody has thought that Arsenal are finally back to their consistent selves, they go and blow it against a smaller side. There seems to be a pattern emerging, and if it keeps up they'll be lucky to finish mid-table. They've lost to Hull and Villa at home, while still managing beating Man United and Chelsea. Wigan have a pretty poor away record, managing just two wins in seven games. Arsenal have lost two home games thus far, and it looks like that could keep going up. Cesc Fabregas got his captaincy era off to a flying start with a victory over their London rivals, but can they do the job against a resilient Wigan side?
My prediction: Arsenal 2 – 0 Wigan
15:00 – Blackburn v Liverpool.

CRK says: "Need I say any more? Blackburn's problems shall continue!"
Indeed they shall! Blackburn have now gone without a win for 9 EPL fixtures, which must be some kind of record for them – and because of this they sit at 19th place with 13 points. The Blackburn team of last season seemed to have vanished off the face of this earth until they played at Fratton Park, and I strongly believe that performance may be a turning point in their season. Turning point or not, however, Liverpool have far too much quality for Blackburn to handle – even their best squad found that out near the end of last season when they found themselves trailing the Reds 3-0, only for Santa Crúz to pop up with an amazing consolation. Blackburn's home form this season is worse than their away form, with them only winning one of their seven matches and conceding 12 goals in the process. The Reds, meanwhile, have something to boast about with a mighty away form consisting of five wins, one draw and one loss – their only loss so far this season. Liverpool will be missing Torres and Aurélio, and as Dossena was starting to show his colours against West Ham, I don't think the absence of Aurélio will be much of an issue.
My prediction: Blackburn 1 – 3 Liverpool.
15:00 – Bolton v Chelsea.
JD says: "Couple of dodgy weeks for Chelsea but they will hammer Bolton more than the 2-0 we managed."
I have to admit that Bolton are currently on the form of their lives at the moment, having completely embarrassed both Middlesbrough and Sunderland on their home patches, who's to say they won't be even more dangerous at home? They certainly know how to play the game when the chips are down, and all we have to do is hope that they hold Chelsea at bay for the 90 minutes. Chelsea haven't had a great run of results recently, so I think they'll be looking to come back with a bang – but there's definitely something telling me they've sacrificed the effective football they had under Mourinho and Grant for the exciting, noticeable football they're playing under Scolari, who has to get it into his head that Chelsea are certainly no Brazil, and can't play that kind of "samba" football around the clock. As much as I want Bolton to pick up something, I'm still going to go for a Chelsea win.
My prediction: Bolton 1 – 3 Chelsea.
15:00 – Hull v Middlesbrough.

JD says: "Draw.  Hull have been stumbling and overall I don't think Boro have been getting the results their football deserves."
Most unfortunately that's what I'm seeing too. There may be a couple of goals, but I just can't see either side breaking each other down too often, resulting in a large midfield battle which is never pleasant to watch. I've always liked Hull (or at least, since they beat Arsenal), and I can see them easily surviving the pressures of the Premier League – perhaps even finishing in the top 6. The Tigers haven't had the best results as of late, and 'Boro seem to be getting a bit of luck with their recent games. Arguably, Hull are the better of the two sides but in the end it all comes down to luck.
My prediction: Hull 1 – 1 Middlesbrough.
15:00 – Newcastle v Stoke.
JD says: "Another draw for me.  Probably a very boring game."
I think the less said about this fixture, the better. Unless you're a fan of either side, there's no way you could watch this game. It'll be goalless, mark my words! Newcastle have nothing left in attack anymore, and Stoke have nothing anyway. The highlight of this game will be Rory Delap's throw-ins …
My prediction: Newcastle 0 – 0 Stoke.
17:30 – Man Utd v Sunderland.
CRK says: "Managerless Sunderland? 3 points to United."
I want Sunderland to win this, I really do. But they won't. I had a feeling Roy Keane would leave, and if I'm right there are a few players that won't be far behind him, either. I can see Sunderland's ship sinking fast, and this trip to Old Trafford will not help their confidence. United have been getting the results to keep them close to the top of the table, and that's one thing they manage to do well whenever they have a bad start to the season – they correct it by constantly winning. I wish they wouldn't do that! I see a thrashing here by United, and I don't think they'll concede either with Cissé being the only threat.
My prediction: Man United 4 – 0 Sunderland.
SUNDAY:
15:00 – West Brom v Portsmouth.
JD says: "Crouch and Defoe will be too good for the Baggies."
West Bromwich won't really get going against an all-out Pompey side, they'll struggle to find their rhythm. They're also very attack-minded, and that will definitely be their downfall against Portsmouth, who are well-organised from their back four to their front two. I can see the possession going to West Brom, but they won't know what on earth to do with it – they won't be able to bypass the skilful Belhadj or the consistent Glen Johnson, and when Pompey do get possession, they'll be lethal with it. I think that WBA have come to the Premiership with too much confidence, and in the end that will be their downfall. Plus, as already mentioned, Crouch and Defoe will be far too good for the weak WBA defence.
My prediction: West Brom 0 – 2 Portsmouth.
16:00 – Everton v Aston Villa.
CRK says: "Hard match for Everton! Think Villa will leave with something, at least."
Whether that something is their head in their hands from defeat or all three points from a win still remains to be seen. Hopefully it'll be the latter. I have a sneaking suspicion that Everton won't be able to keep up with the pace that Villa will set, and they'll try to play the game their own way – passing it about the defence, then the midfield and slowly build up to an attack … but Villa will know how to stop this, and all it involves is pace and stamina, which, incidentally, Villa have lots of. Everton have improved their form lately, but so have Villa, and I can honestly say I can see Martin O'Neill's team walking away with a comfortable and convincing win, and all three points.
My prediction: Everton 1 – 3 Aston Villa.
Do feel free to add your own opinions via the comment box.