Damien Plessis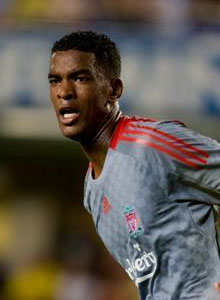 LFC Profile and Statistics
Midfielder
(Centre)
Full Name:
Damien Plessis
Born:
5th March 1988 in Neuville-aux-Bois, France
Age:
34
Bought:
31st August 2007 from Olympique Lyonnais
Transfer Fee:
Free
Sold:
31st August 2010 to Panathinaikos
Fee Received:
£1
All LFC Appearances:
8
LFC Goals:
1
Career Appearances:
8
Career Goals:
1
France Appearances:
0
Goals:
0
Previous Clubs:
Olympique Lyonnais
Damien Plessis Profile
Damien Plessis signed for Liverpool in August 2007 from the French side Olympique Lyonnais, at the age of 19. A player of French nationality, he was in fact born in La Reunion, a French island situated in the Indian Ocean.
Plessis signed for Lyon at the age of 15, and was considered to be one of the team's most promising youngsters, following in the footsteps of Karim Benzema and Hatem Ben Arfa.
Beginning his Liverpool career in Gary Ablett's reserve team, Plessis played a key role in the centre of midfield as part of the title-winning side during the 2007-2008 season.
Considered to be one of the hottest talents of a strong reserve outfit, Plessis made a surprise debut on 05th April 2008 against Arsenal at the Emirates Stadium, a match which finished in an honourable 1-1 draw for the Reds.
Plessis has also made an impact on the International scene, forming part of the French side that reached the semi-final of the 2007 UEFA European Under-19 Championships, alongside Liverpool newcomer David Ngog.
For the 2008-2009 season, Plessis has been given the number 28 shirt, confirming his integration as part of the Liverpool first team. (ayrton77)
No recent articles found
LFC Reds: LFC Fan discussions on Damien Plessis