Paul Anderson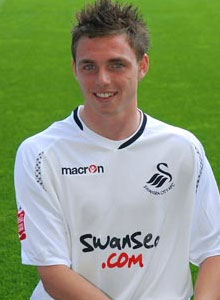 LFC Profile and Statistics
Midfielder
(Left - Right)
Full Name:
Paul Anderson
Born:
23rd July 1988 in Leicester
Age:
33
Bought:
10th January 2006 from Hull City
Transfer Fee:
Free
Sold:
30th June 2009 to Nottingham Forest
Fee Received:
£250,000
All LFC Appearances:
0
LFC Goals:
0
Career Appearances:
31
Career Goals:
7
England Appearances:
0
Goals:
0
Previous Clubs:
Hull City, Swansea (loan), Nottingham Forest (loan)
Paul Anderson Profile
Paul Anderson arrived at Anfield on a permanant deal from Hull City after an impressive trial with us. The deal took John Welsh in the opposite way back in 2006. The right winger is currently serving his second loan deal since his arrival, this time it's at Nottingham Forest. His first was with Swansea where he played a huge part in them gaining the League 1 title. Anderson scored an impressive eight goals in the campaign which got the Swansea management team wanting to sign our young starlet on a permanant deal but we refused to sell, with good reason as well.

After shining in the successful 2006 youth cup winning side, Anderson earned a seat on the Liverpool bench against Benfica in the Champions League in the same year. He also earned call ups to the England U-19s later in the year.

Paul will be hoping that once this season long loan with Notts Forest is over, he can make an impact on Liverpool's first team and with a newly signed three year contract running until 2011 it's looking promising that he features in the plans of Rafa Benitez.
However it doesn't like Anderson will ever make the grade at Anfield now Liverpool have accepted a bid off Nottingham Forest to sign the former Hull trainee. His impressive displays during his loan spell under Roberto Martinez' management at Swansea in 2007/08 and then a promising display at the City Ground last season convinced Billy Davies to sign Anderson on a permanent basis for £250,000.
(Billy Green)
No recent articles found