5 years ago, as Rafa Benitez was masterminding Liverpool's record breaking Premier League campaign of 86 points, the warning signs were already ominous.
'I will have to sell before I can buy' said the Liverpool manager, as the full extent of Tom Hicks and George Gillett's disastrous debt-laden reign became more prevalent.
Liverpool were sensational in 2008/09 - ending with a goal difference of 50 - scoring less goals than this season, but also conceding an equally lower number.
The reds finished 2nd behind a Man United side who amassed a mammoth 90 points - that year Liverpool were always playing catch-up.
Instead of building on that fantastic campaign, splits behind the scenes began to unravel the club, and the reds endured 4 seasons outside the top four, and sacked three managers.
This season has been a revelation.  Despite a paper thin squad, despite some abysmal transfer business in both windows, Rodgers has got the very best out of the limited number of players at his disposal.  The improvement has been dramatic.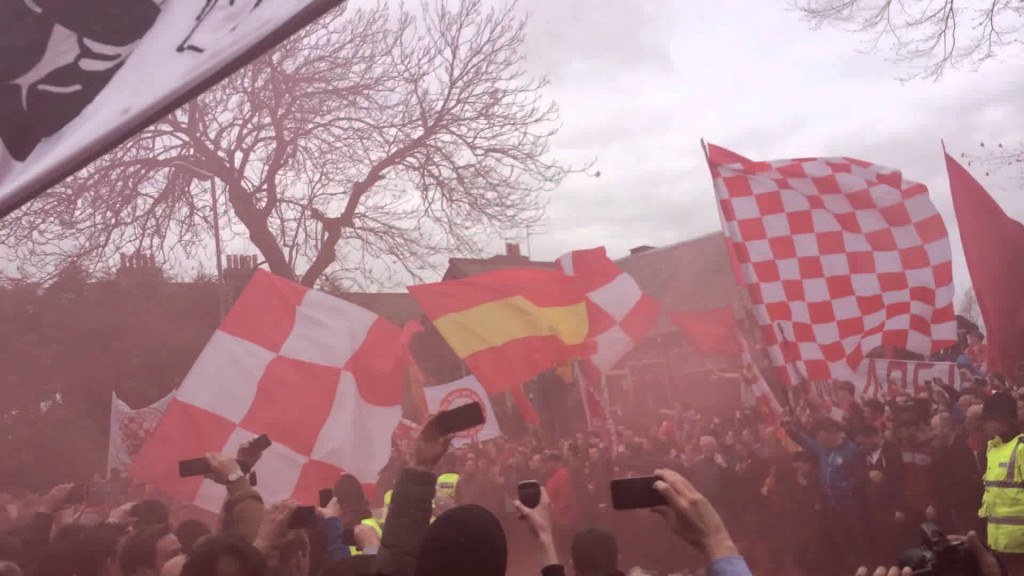 A look at last night's bench, with only Agger and Coutinho possessing real talent in an effective 14 man squad (including the suspended Henderson), highlights the impressive work Rodgers has done.
Although hopes of a title this season look exceptionally slim it has been decades since Liverpool's chance of winning the league will be decided at the final whistle of the final game of the season.  It's usually a lot earlier. Like February.
The clamour to find someone to blame for the last two results gives some fans something to do.  But it is our opinion that LFC had almost no right to get involved in the title race in the first place.
From New Years Day the form was sensational.  The club were undefeated in 4 months and went on an astonishing winning streak that took everyone by surprise.  Teams were being despatched with ruthless efficiency, and although City's looming games in hand always gave Liverpool an exaggerated lead - at certain times it was 'in Liverpool's hands'.  They just had to win 14 consecutive games in a single top flight season - easy eh? - something that has never been done before. (Arsenal won 13 in a single season).
There will be plenty of time to discuss the merits of the squad after Sunday (and incidentally Liverpool fans should be thinking more of additions than further depletions) but for now Liverpool fans should look forward to their final home game of the season against Newcastle.
Liverpool fans should welcome their team with pride and passion yet again to Anfield and say thanks for an exhilarating campaign.  Liverpool's supporters have a duty to help Liverpool through the 100 goal scored barrier, and to end with 26 victories - it would be a new record number of wins for the reds in a 38 game season.
And if you are at Anfield on Sunday take a moment to look around.  There will be a few more people checking football scores, listening to their pocket radio, keeping up to date with the scores around the other grounds.  Because although undoubtedly unlikely - Liverpool could win the league on the final day of the season - and ask yourself 'When was the last time that happened?'
We go again.  It's been emotional.