On Saturday evening, Liverpool One's Odeon cinema hosted the world premiere of Will, a film based around the magnificent story of Liverpool FC's 2005 European Cup win.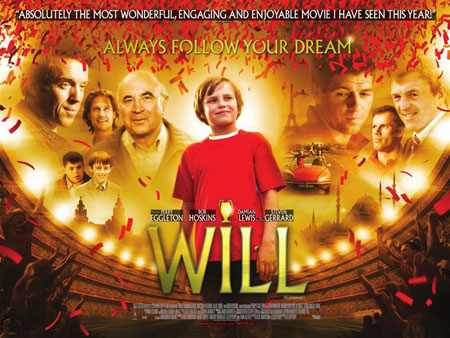 The red carpet was a mix of big-screen stars and Liverpool legends, including Kenny Dalglish, Ian Callaghan and Phil Thompson, who turned out in their numbers to the showcase event.
The film's star, played by Perry Eggleton, is a young orphan and fanatical Liverpool fan called Will Brennan. Will is reunited with his estranged father early on in the film, but is left devasted by his sudden death. With only a pair of Champion's League final tickets left to remember him, Will sets off on an adventure to watch his beloved team in his father's memory.
The story itself seems as far-fetched as the reality of that great night in May 2005, and in a similar vein to Liverpool's glorious run to the final, the film offers a long and hard fought build up to a victorious conclusion.
Cameos from Kenny Dalglish, Steven Gerrard and Jamie Carragher offer a representation of the football club, but Neil Fitzmaurice and John May both offer a fantastic offering of the Scouse humour and wit that is symbolic of the city of Liverpool.
As a Liverpool fan, the glorious backdrop to the film offers a huge mix of emotions. But the film easily holds its own as a story in its own right.
Will is released nationwide at cinemas on Friday 21st October 2011.
Film Trailer
You can keep in touch with the movie on Facebook