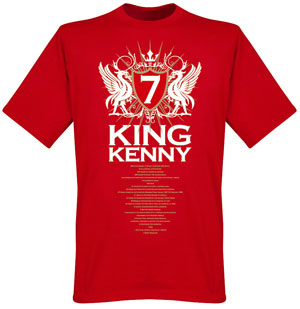 We have teamed up with leading online sportswear supplier Subside to offer one of you lucky Anfield Online visitors an LFC T-Shirt celebrating the achievements of King Kenny.
It was recently the 30th anniversary of the legendary Scot coming to Anfield to become one of our greatest ever players and the last manager of Liverpool to win the title.
In celebration of the legend that was King Kenny a T-shirt has been produced (available in red): on the front a list of Kenny's achievements at Anfield along with the Liverbird emblem, and on the back simply 'Dalglish - 7'.
We have one of these T-shirts to give away (your choice of colour).
The competition has now closed (17th October 2007).
The winner is Marilyn Kershaw.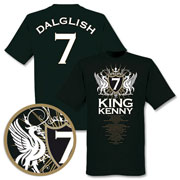 For more information on this shirt (RRP of £12.99) click here.