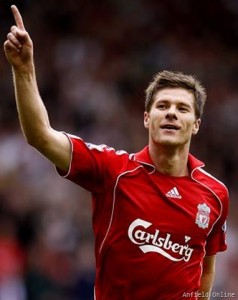 Juventus today signed Christian Poulsen from Sevilla in a deal which is believed to replace their interest in Xabi Alonso.
The 28 year old has signed a 4 year contract for the Italian giants.
Alonso was on a shortlist of central midfielders along with Poulsen but Juventus, cash-strapped, couldn't meet Liverpool's asking price for the Spaniard who has another 3 years remaining on his Anfield contract.
Liverpool had offered Aston Villa £14 million plus Steve Finnan to bring Gareth Barry to Anfield but Villa have refused to budge on their £18 million valuation.  They value Steve Finnan at only £1 million.
With Alonso almost certain to now remain at Anfield, and with Gerrard, Mascherano, Lucas and Benayoun all capable of playing in the centre of Liverpool's midfield, Benitez may now be tempted to withdraw his interest and focus instead on the capture of Robbie Keane or a winger to replace hte outgoing Harry Kewell.
Do you think it's time to drop our interest in Barry? Are you pleased that Juve may have lost interest in Alonso?