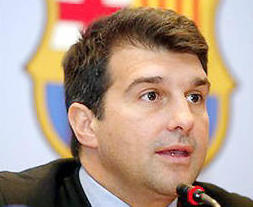 The Spanish media has re-ignited the talk of Rafa Benitez leaving Liverpool for Spain this summer after suggestions in a host of Spanish papers that Joan Laporta prefers Benitez to Mourinho to take the helm of the Catalan club.
Both El Mundo and Marca were amongst newspapers carrying today's story.
The Barca chairman is widely tipped to wield the axe on current boss Frank Rijkaard after a disappointing season for Barcelona and with the news that Benitez is now 'top of the list' this will only lead to another anxious summer for Liverpool fans.
Benitez has had some major issues this season with the new Chairmen.