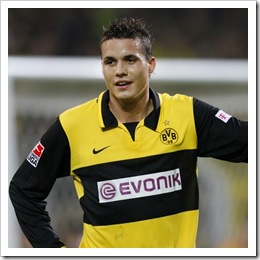 Liverpool's new right back, Swiss international Phillipp Degen, will today find out if he is included in the 23 man Switzerland squad for the European Championships.
However, its not only international competition which is on his mind but club competition too as the player will have to move ahead of both Steve Finnan and Alvaro Arbeloa to secure the Liverpool right back slot.
"The move is a challenge for me. Liverpool are not just any club. They play every year for the title and the Champions League, so it is clear to me that it's not easy to get through to the team.
"All the positions at Liverpool are occupied by two or three players already.
"But my playing style suits the Premier League, where the football is played moving forward."
Degen's place in the Swiss squad is only in doubt because the player has missed much of the preparation due to injury.
The announcement is expected shortly.